The Fed Thinks Its Job Will Be Done at 2% Inflation. Its Policies Promised Even Lower.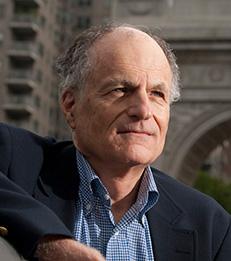 By Thomas Sargent and William L. Silber
With inflation running hot, U.S. Federal Reserve Chair Jay Powell has promised to "keep at it until the job is done." Powell and many in the markets believe that will be when inflation returns to 2%. But the Fed's own policies promise an even lower goal: 1%.

The Federal Reserve announced a new policy target in August 2020. Low inflation had characterized the economy for years at that point. The new strategy, called "flexible average inflation targeting," was intended to allow the Fed to tolerate higher inflation temporarily. We have argued in the past that this was a serious mistake, in part because it gave the Fed a reason to say the inflation emerging in the wake of the pandemic was transitory. 

But the new policy target hasn't been revoked. Simple math implies that the Fed's promised policy under its new guidelines should be symmetric. If periods of inflation below 2% are supposed to be followed by higher inflation, then episodes of inflation above 2% should be followed by cooler inflation. The August 2020 statement issued by the Federal Open Market Committee did not explicitly emphasize those implications. It said, "In order to anchor longer-term inflation expectations at this level, the Committee seeks to achieve inflation that averages 2% over time, and therefore judges that, following periods when inflation has been running persistently below 2%, appropriate monetary policy will likely aim to achieve inflation moderately above 2% for some time."

Read full Barron's article.
___
Thomas Sargent is William R. Berkley Professor of Economics and Business at NYU Stern School of Business.
---