Commuters in Crowded Subway Trains Are More Likely to Respond to Mobile Promotions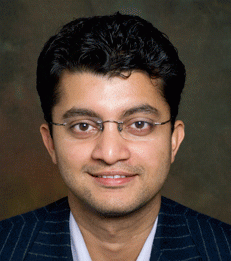 Our research suggests that crowding on trains is a unique marketing environment in which mobile promotions are seen as welcome relief.
By Anindya Ghose, Michelle Andrews, Zheng Fang and Xueming Luo
Commuters in crowded subway trains may welcome targeted promotions on their mobile phones and are about twice as likely to respond by making a purchase as in non-crowded trains while in transit, say NYU Stern Professor 
Anindya Ghose,
Co-Director of Stern's Center for Business Analytics, and his co-authors, Michelle Andrews and Xueming Luo of Temple University and Zheng Fang of Sichuan University.
In their paper "
Mobile Crowdsensing
," the researchers offer robust evidence that people become increasingly engaged with their mobile devices as trains get more crowded, and in turn become more likely to respond to targeted mobile messages. The study results were consistent across peak and off-peak times, and on weekdays and weekends. This first-of-its-kind study won the Best Track Paper and the Best Overall Conference Paper Award at the 2014 Annual Marketing Association (AMA) conference.
The researchers found the change in behavior can be accounted for by the phenomenon of "mobile immersion": to psychologically cope with the loss of personal space in crowded trains and to avoid accidental gazes, commuters can escape into their personal mobile space. In turn, they become more involved with targeted mobile messages they receive, and, consequently, are more likely to make a purchase in crowded trains.
The researchers gathered their data from a leading telecom provider in Asia who can measure, in real time, the number of mobile users located within mobile-equipped subway trains in a southwestern city in Asia. They also gauged the subway train's crowd density based on the number of mobile users in each train. The telecom provider sent targeted SMS message promotions to the mobile users, measured purchase rates, and followed up with a field survey of both purchasers and non-purchasers. On average, the purchase rates measured 2.1% with fewer than two people per square meter, and increased to 4.3% when train crowd density increased to five people per square meter.
Previous research has mostly shown the negative effects of crowds, such as anxiety and risk-avoidance. "Our research suggests that crowding on trains is a unique marketing environment in which mobile promotions are seen as welcome relief," said Professor Ghose. The findings are significant as people living in cities have an average commute time of 48 minutes each way (Census Bureau), and mobile ad spending is projected to exceed $100 billion by 2018 (eMarketer 2014).
The study also shows that contextual factors such as the level of crowdedness of a user's environment can be stronger predictors of the effectiveness of real-time marketing than factors such as user demographics and historic behavior.
__
Anindya Ghose is the Daniel P. Paduano Fellow, Robert L. & Dale Atkins Rosen Faculty Fellow, Associate Professor of Information, Operations and Management Sciences and Co-Director of the Center for Business Analytics.
---