Globalisation for a Secure Future.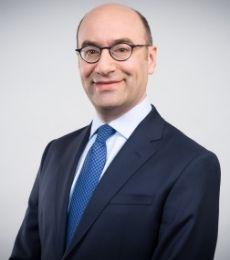 By Steven Altman and Md Shah Naoaj
For having one of the world's fastest-growing economies over the last two decades, the World Bank stated that Bangladesh has an "inspiring story of growth and development." Globalisation has played a key role in the country's rapid economic progress. Yet, current data indicates the country remains among the least globalised. Expanding and diversifying Bangladesh's international flows could help fuel the next stage of its economic development.
The DHL Global Connectedness Index, developed by our research team at the New York University Stern School of Business, measures countries' levels of globalisation based on the size and geography of their international trade, capital, information, and population flows. The index shows that Bangladesh has strengthened its economic ties with the rest of the world over the past two decades, but that it still has a large untapped potential to grow its international activity. Bangladesh currently ranks 147th out of 171 countries in the index, but its level of economic development, size, and proximity to foreign markets (how close it is to other major economies) imply that it could rank closer to 100.
Trade has been the largest driver of Bangladesh's rise in global connectedness over the last 20 years, fuelled by the growth of its export-oriented ready-made garments (RMG) industry. However, the country's exports as a percentage of its GDP peaked in 2012 at 20 percent and fell all the way to 10 percent by 2020, before rebounding to 13 percent in 2022. Cross-country comparisons imply that Bangladesh has especially large potential to grow its international trade. Among 171 countries, it ranks only 167th on the depth of its participation in international trade.

Read the full The Daily Star article.
____
Steven Altman is an Adjunct Assistant Professor in the Department of Management and Organizations and Senior Research Scholar and Director of the DHL Initiative on Globalization at NYU Stern's Center for the Future of Management
---