The State of Globalization in 2022.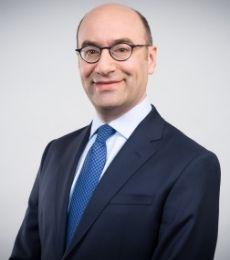 By Steven Altman and Caroline R. Bastian
Russia's invasion of Ukraine has led to a new round of predictions that the end of globalization is nigh, much like we saw at the beginning of the Covid-19 pandemic. However, global cross-border flows have rebounded strongly since the early part of the pandemic. In our view, the war will likely reduce many types of international business activity and cause some shifts in their geography, but it will not lead to a collapse of international flows.
To understand why — and to help you think through consequences for your company — it's essential to start with a baseline of how global flows were trending before the war. The DHL Global Connectedness Index, which our team develops at the NYU Stern Center for the Future of Management, measures globalization based on international flows of trade, capital, information, and people. We look here at the latest trends across those four categories of flows — and consider early signals of how the war might alter their trajectories moving forward.
After plummeting at the onset of the pandemic, world trade in goods bounced back to above pre-pandemic levels before the end of 2020, and was setting new records by early 2021. The main reason trade roared back so decisively, despite disruptions to global supply chains, was a surge in demand for traded goods.
Read the full
Harvard Business Review article
.
____
Steven Altman is an Adjunct Assistant Professor in the Department of Management and Organizations and Senior Research Scholar and Director of the DHL Initiative on Globalization at NYU Stern's Center for the Future of Management
---