Opinion
How Can Trump Really Punish CNN? Allow the AT&T-Time Warner Merger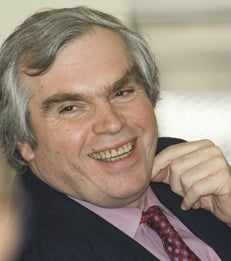 After this week's events, we should start considering who might be Time Warner's next suitor.
History often repeats itself. Is AT&T's latest dilemma a result of its own miscalculation or is it because of Donald Trump?
In late 1980, the U.S. Department of Justice (DOJ) offered to settle a major antitrust case against AT&T if it agreed to spin off Western Electric, the equipment division of AT&T. But AT&T assumed that the recently elected President Ronald Reagan would eventually drop the suit and rejected the offer. AT&T bet wrong, and Reagan's DOJ insisted on the break-up of the company.
DOJ's present suit to stop AT&T's buyout of Time Warner bears a similar hint of miscalculation. The merger was proposed when Hillary Clinton looked like a safe bet for president, but with the decision left up to Trump's DOJ antitrust chief, Makan Delrahim, its prospects for completion were then in doubt. AT&T hoped that a conservative would still approve the merger, and stuck by its plans. But it was wrong, as it was with Reagan: The DOJ sued this week to block the merger.
Read the full article as published by
Fortune.
___
Nicholas Economides is a Professor of Economics at NYU Stern School of Business.