Opinion
How DHL Express Navigated the Pause — and Rebound — of Global Trade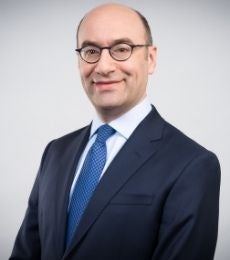 By Steven Altman and John Pearson
By Steven Altman and John Pearson
When the pandemic spread around the world in early 2020, trade in goods shrunk at the fastest pace on record, only to reverse course mid-year and surpass its pre-pandemic level before year-end. The logistics industry was in the eye of the storm as the pandemic snarled supply chains, and lessons from its successes during this period can help executives re-think how to make their own businesses more resilient.
Some readers may be surprised that we focus on lessons from logistics successes during a recovery marked by port congestion, stranded shipping containers, and even a cargo ship run aground in the Suez Canal. But the fact that global trade volumes have already been setting new records in recent months highlights a bigger picture pattern of resilience. In the face of extreme challenges, logistics companies have found ways to deliver and support the world's recovery.
We offer three lessons that are informed by our complementary perspectives. One of us (Pearson) faced the challenge of leading DHL Express, the world's largest express logistics business, through the pandemic; the other (Altman), in academia, was immersed in data, forecasts, and analyses.
Read the full
Harvard Business Review article
.
____
Steven Altman is an Adjunct Assistant Professor in the Department of Management and Organizations and Senior Research Scholar and Director of the DHL Initiative on Globalization at NYU Stern's Center for the Future of Management