Opinion
London's Uber ban is a message to a reckless tech ethos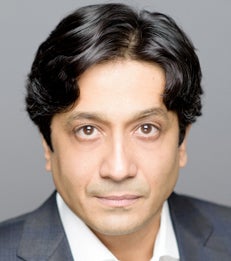 As digital technologies continue to permeate our physical world lives, platforms such as Uber, Airbnb and Facebook will increasingly be called upon to take on regulatory roles that government used to perform.
It was an extraordinary decision for Transport for London (TfL) to announce on Friday that it would not be renewing Uber's private hire operator licence, effectively banning the service after 30 September. But the ruling was an indictment of Uber the company rather than the broader ride-hailing concept or labour model, and judges the embattled platform on a tumultuous past rather than its promise of new beginnings.
It is a decision that hurts Londoners more than it protects them. However, convincing London that Uber is deserving of the public trust – in its appeal against the ruling – will be a critical test of whether its new leadership can navigate the company beyond the stormy waters weathered over the past few months. No stranger to regulatory strife, Uber's approach to dealing with government has matured considerably since its early days of rampant permissionless innovation, but the backlash continues, especially in Europe. Uber was banned entirely in Denmark in April and some or all of its services have been suspended in Bulgaria, Hungary, France, Germany, Italy and Spain.
The London ban has greater potential for long-term damage. Regulators in other countries have generally opposed Uber because the transportation service it enables violates local (typically taxi licensing) laws. TfL's objections are to the company itself. So, other companies may receive licences to offer Uber-like services in London, but Uber has been found "not fit and proper" to hold such a licence, a stunning indictment of the ride-hailing pioneer.
Read the original article as published in
The Guardian
.
___
Arun Sundararajan is a Professor of Information, Operations and Management Sciences, Robert L. & Dale Atkins Rosen Faculty Fellow, and Doctoral Coordinator of IOMS-Information Systems.