Opinion
The YouTube Shooting Reflects a Growing Anger in the Digital Workforce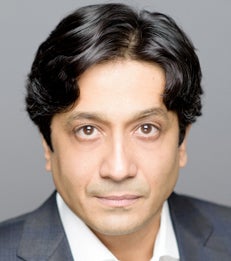 We are wading deeper into an uncertain digital future, where platforms and their artificial intelligence–powered algorithms take on greater importance in the world, maybe even evolving into the most significant institutions of society.
We may never know exactly what caused Nasim Aghdam to take the drastic steps of arming herself with a handgun, seeking out YouTube's San Bruno, Calif., headquarters, and shooting three innocent employees before taking her own life. Snippets of evidence have emerged that point to varied reasons for Aghdam's anger toward the Internet giant: her website (deactivated following the shooting) complaining about her YouTube content being demonetized; a video she posted on YouTube (since removed) expressing fury about inconsistencies in how YouTube censored her workout videos; a picture of her holding a banner protesting YouTube's "dictatorship."
It may be tempting to chalk the incident up as yet another random U.S. workplace shooting, or to conclude that a growing national sense of unease about the censorship and privacy policies of digital giants like Facebook and Google has reached a boiling point. But this tragedy to some degree reflects a new and different kind of anguish, with a world in which faceless and opaque algorithms replace more familiar physical world institutions and bosses, not just as our censors but as our paths to opportunity. As the economic and societal power of these algorithms expands, it is essential that the companies in control prove worthy of the public trust that we place in them.
YouTube represents one of the earliest examples of crowd-based capitalism: a new way of organizing economic activity wherein a digital platform, a hybrid of sorts between the traditional corporation and the invisible hand of the marketplace, gathers customers and connects them to a distributed and heterogeneous crowd of on-demand talent, individual entrepreneurs and small businesses. We've seen examples of these platforms emerge in numerous industries over the past decade, ranging from sharing-economy giants like Lyft and Uber for transportation and Airbnb for short-term accommodation to talent marketplaces like UpCounsel for legal services and Catalant for management consulting.
Read the original article as published by
TIME
.
___
Arun Sundararajan is a Professor of Information, Operations and Management Sciences, Robert L. & Dale Atkins Rosen Faculty Fellow, and Doctoral Coordinator of IOMS-Information Systems.