The Looming Test for Central Bank Independence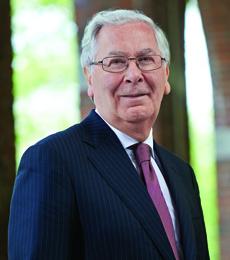 In the first two columns in this series, I asked what the pandemic meant for short-term fiscal policy and, looking farther ahead, for measures to accommodate structural shifts in our economies. This time I'll ask what it means for monetary policy — and the starting point is to look back at a key moment in history.
March 4 is the 70th anniversary of the Treasury-Federal Reserve Accord, the agreement that re-established the central bank's independence and has underpinned it ever since. In subsequent years, the idea of central bank independence spread across the developed world. But will it survive?
After the Trump era of public criticism and veiled threats directed from the White House at the Fed, the inclinations of Treasury Secretary Janet Yellen and Fed Chairman Jerome Powell will favor cooperation — on the basis of the division of labor the 1951 Accord laid out. In the interests of long-run harmony, though, one should recall how and why the Accord was reached, and how this understanding might soon come under pressure.
Read the full
Bloomberg article
.
___
Lord Mervyn King is the Alan Greenspan Professor of Economics and a professor of Economics and Law, a joint appointment with New York University School of Law.
---