Quantitative Easing Is a 'Dangerous Addiction'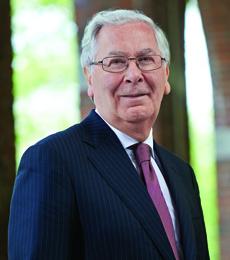 Introduced as an emergency response to a severe fall in aggregate demand at the end of 2008 and the beginning of 2009, quantitative easing has since become the main policy tool of advanced-economy central banks. In principle, there is nothing wrong with this. Central banks have long bought and sold government bonds to influence the money supply. But the enormous scale of purchases during 2020 and 2021, in circumstances where the case for a substantial monetary injection was far from clear, led to concerns about its impact on inflation.
Inflation is what we now have: 5.4% in the U.S. and 2.5% in the U.K., with more to come. This acceleration of prices is more than central banks were expecting. Recently they've begun to backpedal on commitments to their strategy of "lower for longer," made when low inflation was expected to continue almost indefinitely. That's a start, but a deeper rethink of when and how to use QE is called for.
The Economic Affairs Committee of the U.K.'s House of Lords, of which I'm a member, has just issued a report on the challenges of using large-scale bond purchases as an instrument of monetary policy. Its title pointedly asks: "Quantitative Easing: A Dangerous Addiction?" In a word, our answer to that question is "yes."
Read the full
Bloomberg Quint article
.
___
Lord Mervyn King is the Alan Greenspan Professor of Economics and a professor of Economics and Law, a joint appointment with New York University School of Law.
---