Photographers Beware! Taking Photos Boosts Visual Memory but Hurts Nonvisual Memory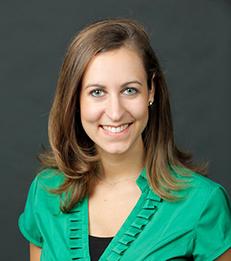 If you want to retain more information from a guided tour, for example, you may be better served to put the camera away.
New Research from NYU Stern, USC Marshall, Wharton & Yale professors shows that photo-taking enhances visual details in our memories, but impairs nonvisual aspects of memory
In a new study, Professor 
Alixandra Barasch
of the NYU Stern School of Business and co-authors, Kristin Diehl of the University of Southern California Marshall School of Business, Jackie Silverman of The Wharton School at the University of Pennsylvania and Gal Zauberman at Yale School of Management, find that choosing to take photos may help us remember the visual details of that experience, but at the expense of our nonvisual memory.  
"Our research is novel because it shows that photo-taking itself improves memory for visual aspects of an experience but can hurt memory for nonvisual aspects, like auditory details," explains Barasch.    
Across four experiments, the authors examined participants in a variety of experiential settings, including an exhibit of Etruscan artifacts with an audio guide – some with a camera and some without.  According to their findings:
Participants who took photos visually recognized more objects compared with those who didn't have a camera, regardless of whether the objects in question were the most or least photographed.
Those with cameras remembered less nonvisual information than their peers without cameras.
Participants who were instructed to take "mental photos" also showed enhanced visual memory and impaired nonvisual memory relative to those who could not take photos.
Photo-takers even had better visual memory for aspects of the exhibit they didn't photograph (e.g., objects they didn't take a photo of), compared with participants who weren't able to take pictures.
"These findings have important implications for consumers, educators and businesses," says Barasch.  "Individuals may think twice now before pulling out the camera. If you want to retain more information from a guided tour, for example, you may be better served to put the camera away.  Similarly, teachers may ask students to take photos on a non-narrated museum visit to aid their visual memories.  We also see applications in the tourism and hospitality industry, where businesses may or may not want to encourage photo-taking based on consumer experience goals."  
The article, "
Photographic Memory: The Effects of Volitional Photo Taking on Memory for Visual and Auditory Aspects of an Experience
," will be published in
Psychological Science
in June 2017.
---