Opinion
Rapid Growth is Absolutely Necessary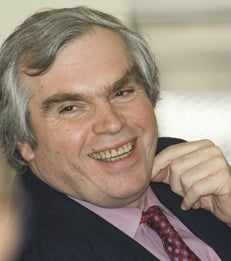 The only way out of the ten-year crisis is rapid growth.
The upcoming snap elections provide Greece with the opportunity to turn a page politically and financially. How can Greece leave the 10-year crisis behind?
The only way out of the ten-year crisis is rapid growth. The Greek economy must run at a very fast pace of growth. Rapid growth has multiple advantages. First, it increases income for everyone. Second, it creates new work positions and drastically reduces unemployment. Third, it automatically provides higher tax revenue and creates "fiscal space" that the government can utilize to reduce tax rates and further help growth. Fourth, it increases pension contributions and reduces the amount that the state provides to the pension funds so that do not collapse. This also increases the "fiscal space." Fifth, it enables the state to repay in full in the long term all its loans to the EU and individuals. Sixth, it improves the position of some of the overborrowed companies and reduces to some extent the pressure on banks from non-performing loans.
If, on the other hand, Greece does not achieve rapid growth, it will in a few years find itself with mathematical certainty begging the EU for new loans and memoranda again. The IMF has repeatedly pointed this out. It is precisely for this reason that the EU should help Greece take measures to facilitate investment and growth, such as tax cuts. The specifics of the agreement with the EU and the IMF must be reviewed soon.
Originally published in Greek by
Kathimerini.
Read the full English translation
here
.
___
Nicholas Economides is a Professor of Economics at NYU Stern School of Business.