Opinion
Foreign Direct Investment and Unlocking Cuban Economic Renewal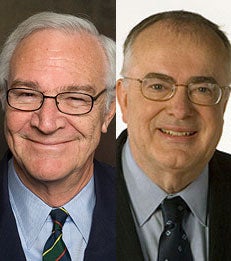 By Roy C. Smith and Ingo Walter
Getting FDI right in the beginning will make more difference to economic rejuvenation than anything else Mr. Castro might do.
By Roy C. Smith and Ingo Walter
The joint announcement by Presidents Barack Obama and Rául Castro last December about normalization of relations was an electric moment in both the US and Cuba. Since then, the buzz of excitement about what might happen next has been in full force – with many Cuban small businesses launched and a parade of important visitors from the US and other countries hoping to get in on the action as new investment and trade deals are negotiated.
Some people argue that a Congress unwilling or incapable of revoking the thicket of US trade and investment embargo legislation will allow others to leapfrog American companies in the most attractive sectors as the Cuban train picks up speed. This may be so, at least for a while. Florida's Senator Marco Rubio, a Cuban-American contender for the Republican presidential nomination, has said "there is no way this Congress is going to lift the embargo."
But maybe the danger of losing out to the Europeans and Chinese is not so serious as the train, so far is only moving ahead in fits and starts, leaving plenty of chances to hop on later. But whether companies will want to will depend mainly on the seriousness and persistence of both countries' reform efforts. So far, there's not been much applause from the bleachers.
Read full article as published in
Banks and Markets
___
Roy C. Smith is the Kenneth G. Langone Professor of Entrepreneurship and Finance and a Professor of Management Practice. Ingo Walter is the Seymour Milstein Professor of Finance, Corporate Governance and Ethics.