Strategy Needs Creativity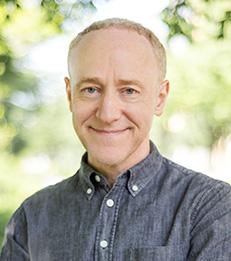 We need to teach business school students—and executives—how to be creative and rigorous at the same time.
I've noticed that business school students often feel frustrated when they're taught strategy. There's a gap between what they learn and what they'd like to learn. Strategy professors (including me) typically teach students to think about strategy problems by introducing them to rigorous analytical tools—assessing the five forces, drawing a value net, plotting competitive positions. The students know that the tools are essential, and they dutifully learn how to use them. But they also realize that the tools are better suited to understanding an existing business context than to dreaming up ways to reshape it. Game-changing strategies, they know, are born of creative thinking: a spark of intuition, a connection between different ways of thinking, a leap into the unexpected.
They're right to feel this way—which is not to say that we should abandon the many powerful analytical tools we've developed over the years. We'll always need them to understand competitive landscapes and to assess how companies can best deploy their resources and competencies there. But we who devote our professional lives to thinking about strategy need to acknowledge that just giving people those tools will not help them break with conventional ways of thinking. If we want to teach students—and executives—how to generate groundbreaking strategies, we must give them tools explicitly designed to foster creativity.
A number of such tools already exist, often in practitioner-friendly forms. In "How Strategists Really Think: Tapping the Power of Analogy" (HBR, April 2005), Giovanni Gavetti and Jan W. Rivkin write compellingly about using analogies to come up with new business models. Charles Duhigg talks in his book Smarter Faster Better about introducing carefully chosen creative "disturbances" into work processes to spur new thinking. Youngme Moon, in "Break Free from the Product Life Cycle" (HBR, May 2005), suggests redefining products by boldly limiting—rather than augmenting—the features offered.
Read the full
Harvard Business Review article
.
___
Adam Brandenburger is J.P. Valles Professor
---