There's a Way to Fix the $4.6 Trillion U.S. Public Pensions Mess — Canada Shows Us How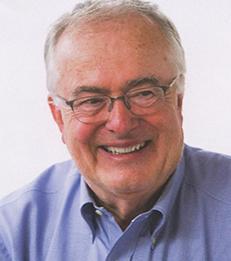 By Ingo Walter and Clive Lipshitz
In Ernest Hemingway's "The Sun Also Rises," Mike is asked how he went bankrupt. His reply: "Two ways. Gradually, then suddenly." He might as well be describing the prognosis for many of the nation's 5,300 public pension funds, which hold $4.4 trillion in assets against what the Federal Reserve estimates to be $9 trillion in liabilities.
Most U.S. public pensions plans were in surplus in 2000. Today, based on their own accounting – which differs from that of the Fed – they hold less than 75 cents on every dollar they owe to their 33 million plan members. Funding gaps are now affecting municipal bond ratings, and COVID-19 has introduced new stresses to public finance.
Pension reform is needed, yet no one seems to know what to do. And few want to rock the boat.
Read the full
MarketWatch article
.
___
Ingo Walter is a Professor of Finance Emeritus at New York University Stern School of Business.
---