Opinion
What Next for China's Development Model?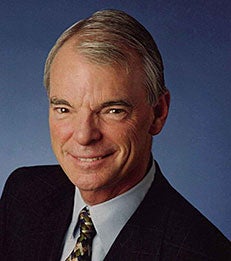 Tensions between China and the West, especially regarding the state's role in the market, will persist. But the market-oriented development path will certainly help reduce these tensions.
China's strategy for economic growth has been a work in progress since Deng Xiaoping launched the country's "reform and opening up" in 1978. While the last 40 years of reform have been far from error-free, the government has displayed a willingness to adapt, as well as a capacity for navigating complex transitions, supported by a healthy internal policy debate. But how is China's development model likely to evolve in the future, as external conditions pose new challenges to economic growth?
A defining feature of China's four decades of reform has been the state's evolving role in the economy, about which there is still significant domestic disagreement. Some argue that the state – and, by extension, the Communist Party of China (CPC) – must retain a prominent role, in order to uphold the social stability needed to sustain economic development. Others claim that spurring the innovation needed to reach high-income status requires the state to be less like a market participant and more like a referee, regulator, and arbiter of economic and social priorities.
Without question, the state has been integral to China's development, not only by investing in areas like infrastructure and technology, but also by serving as a backstop as nascent markets and private-sector institutions developed. State involvement is also needed to help manage inequality and ensure that growth patterns are inclusive, which markets alone cannot be counted on to do.
Read the full
Project Syndicate article
.
__
A. Michael Spence is a William R. Berkley Professor in Economics & Business.