Opinion
Where's Trump Going on Consumer Financial Protection?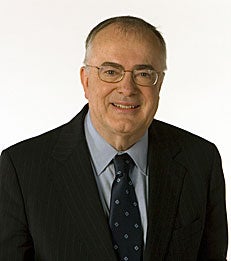 Few would argue that consumers should escape the need for proper due diligence, or escape the consequences of their own errors.
Before and after enactment of the Dodd-Frank legislation in 2010, concerns were raised that consumers often lacked the knowledge to evaluate and make informed decisions about financial services. Some of the most important involve home mortgages, car loans, asset management, retirement planning, household credit for major durable purchases and credit lines for ongoing household expenses, life and nonlife insurance to keep a family secure, and many more. In the past, the government and employers often made some of the most important financial decisions on behalf of households - for example by providing Social Security or defined-benefit employee retirement plans. Today, households are mostly on their own.
Not such a bad thing, with plenty of financial products and competitors from all kinds financial firms to choose from. But with time financial products have become more complex and less transparent, and a there is bewildering range of options being pitched. Often financial salespeople are under heavy pressure to cross-sell, leading to unneeded new accounts or up-sold services, sometimes attached to an array of embedded and sometimes undisclosed fees. Certain products, such as some kinds of variable annuities, can be almost impossible for consumers and even salespeople to value and identify the associated risks.
And it's not too late to remember the mortgage "affordability" resets, embedded options and prepayment penalties offered to eager households back in the glory days of the mortgage boom a decade ago. The financial crisis soon placed many of these issues in sharp relief in the US housing market's mortgage-origination "fee machine," and through financial contagion its contribution to global systemic risk.
Read more on the blog
Banks and Markets
.
___
Roy C. Smith is the Kenneth G. Langone Professor of Entrepreneurship and Finance and a Professor of Management Practice. Ingo Walter is the Seymour Milstein Professor of Finance, Corporate Governance and Ethics.