Why Women Are Rarely Serial Innovators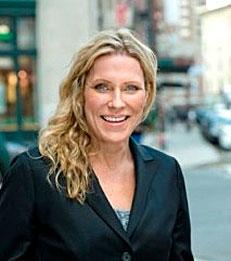 Is such a view hopelessly retrograde, a rejection of hard-won feminist achievements? I don't think so.
It's 6 a.m., and I'm rushing around my apartment getting ready to fly to California to teach an innovation workshop, when my 10-year-old son looks at me with sad eyes and asks, "Why are you always busy?" My heart pounds, and that familiar knife of guilt and pain twists in my stomach. Then a thought flickers through my head: Does Jeff Bezos go through this?
I recently finished writing a book about innovators who achieved multiple breakthroughs in science and technology over the past two centuries. Of the eight individuals I wrote cases about, only one, Marie Curie, is a woman. I tried to find more, even though I knew in my scientist's heart that deliberately looking for women would bias my selection process. But I didn't find other women who met the criteria I had laid out at the beginning of the project.
I had hoped that Grace Hopper, a pioneer in computer programming language (and a U.S. Navy rear admiral), would make the cut, and I talk about her in the book. But in the end, it was hard to make the case that she was a serial inventor.
Read full article as published by
The Wall Street Journal
. 
___
Melissa Schilling is a Professor of Management and Organizations.
---