Reflections On France, Friends and Foodie
Undergraduate student Aditi Shankar blogs about studying abroad at NYU London.
Hello! Long time no post. I just finished up my last final, and I'm in the midst of packing up my room to leave rainy London and go home to sunny California. While the last month or so has been stressful at times with end of semester projects and finals, I finally feel as if I've explored London to my heart's content. I still haven't accomplished everything on my list, so I'm happy to be coming back to the UK next semester.
Sunday morning, rain (isn't) falling!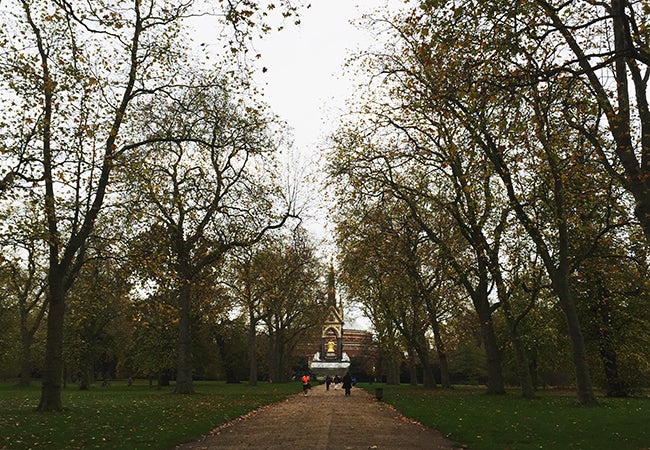 Starting in the month of November, I decided to explore London by foot and walk to and from Hyde Park every Sunday morning. The 350-acre park is really a combination of four different parks and is located literally off the steps of Buckingham Palace. While I haven't spotted the Queen as of yet, my Sunday morning Hyde Park walks serve as a cathartic escape from the hustle and bustle of London university life. On the way home one day, I stopped at the Ai Weiwei exhibit at the Royal Academy of the Arts. Like many of its European city counterparts, a majority of London museums are free of charge. This makes it extremely easy to take advantage of the numerous museums and galleries the city has to offer.  
En Solidarité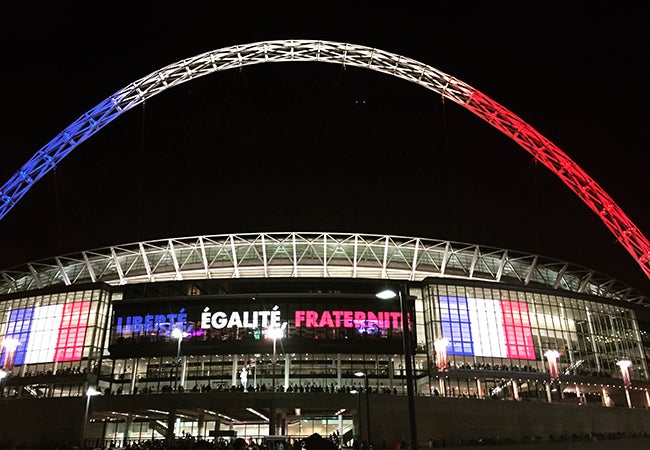 On November 13, 2015, terror attacks in Paris shook the world. The attacks truly hit home as many of our friends were studying at NYU Paris, and some of us had recently visited the City of Lights. The England vs France football match was the Tuesday after the Friday attacks. While some students were a bit wary of attending the match in light of the recent events at the Stade de France, a couple of friends and I decided to go. The experience was uplifting. The stadium was decked out in the colors of France, and the players observed a moment of silence and sang along to the French national anthem. England won the match, and I was absolutely honored to be present for such a historic game.  
On the set of Lifetime's William and Kate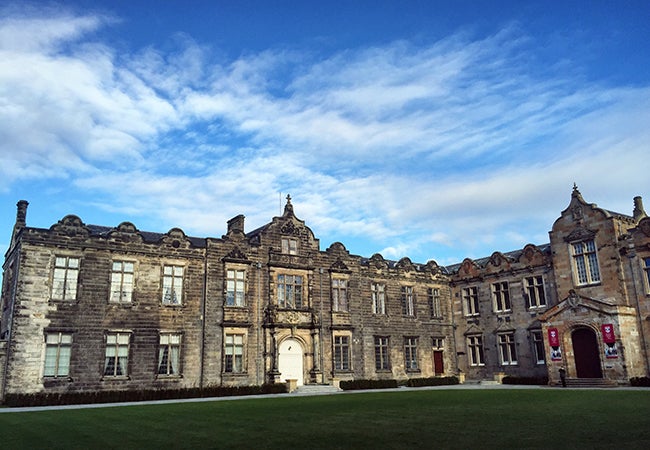 One of my closest friends from high school attends the University of St. Andrews outside of Edinburgh, and I visited her for a weekend in late November. St. Andrews loves to celebrate in style, and the weekend I visited campus was the annual Welly Ball. The event is semi-formal, but it's mandatory that all attendees wear "wellies" (rainboots). All funds from the event go towards a charity. The St. Andrews campus is beautiful. Ruins on the nearby coast date back to the 12th century, and all of the academic buildings resemble old castles. Clearly, Ivy League universities in the States were modeled after these ancient universities in the UK. I didn't find my prince, but I left for London ready to attack finals in full vigor.  
Friendsgiving: BPE Edition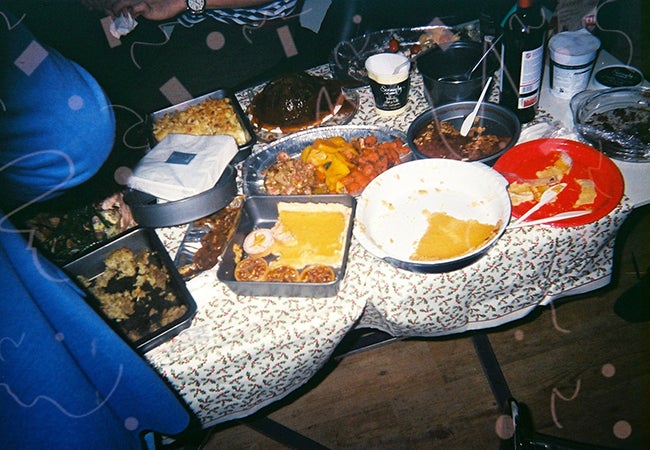 As the last week of November rolled around, many of us were starting to miss home. Our Snapchat feeds were full of our friends flying home for Thanksgiving and binge-watching Master of None on Netflix. In an effort to get out of the holiday blues, Becca '18 planned a Thanksgiving pot-luck style dinner with an open invite to all NYU London students. We managed to make traditional favorites like pumpkin pie and cranberry sauce and also scored a whole turkey from Whole Foods. As the end of the semester was just around the corner, friends-giving was the perfect final celebration. My peers in the Business and Political Economy program have truly become my family this past semester – I can't imagine London without them.  
Who Wants to Be a Millionaire?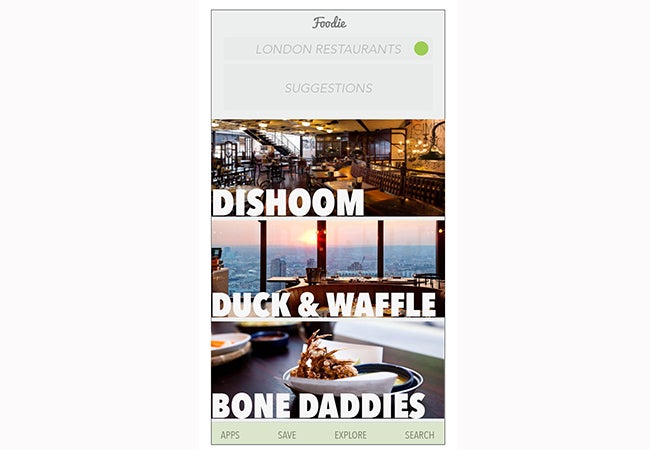 Unfortunately (or fortunately), finals week at NYU London very closely resembles that of NYU New York. I had finals in all of my classes and end-of-semester projects in International Economics and Introduction to Marketing. I particularly enjoyed the "Who Wants to Be a Millionaire" project in Marketing, which tasked groups of 4-5 to create a product and market it in just under a month. Students improved upon inter-personal skills and business acumen in this hands-on project. My team created an app called Foodie, which seamlessly integrates pre-existing food applications like Yelp, Instagram, Zagat, OpenTable, etc onto one cohesive platform. (Check out the Apple App Store in a couple months, maybe you'll see a beta version!)  
Ta-ta for now, Liz!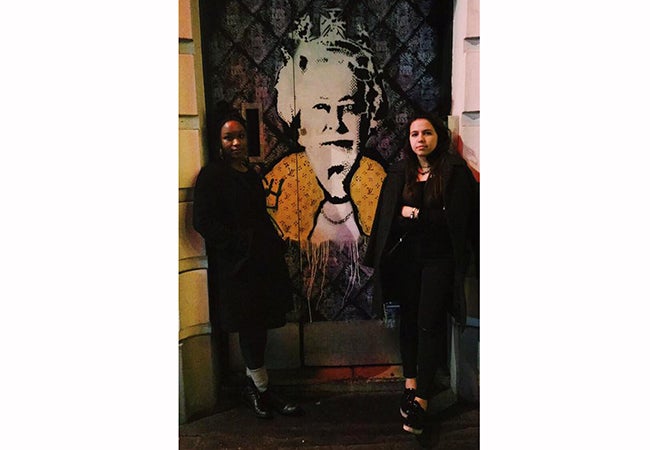 Back in self reflective mode – I cannot believe how much I have matured and developed as an individual in these past four months. While moving to London may not seem as dramatic as moving to a non-English language speaking country, my time across the pond has allowed me to expand my boundaries in a multitude of ways and develop seemingly tedious, but nevertheless important life skills (like buying a phone plan). I met a ton of new people, and my closest friends have become my family (I hope our WhatsApp group text stays strong during these next couple of weeks). I am so happy to be coming back to the UK next semester, but, for now, I'm quite excited to get back to dry weather and American Netflix.  
Happy Holidays! See you in 2016!    
---
More posts by this author