Voices from Abroad
My Italian Immersion
Undergraduate student Alexandra Grieco blogs about her experience studying abroad in Florence.
Undergraduate student Alexandra Grieco blogs about her experience studying abroad in Florence.
Buongiorno
!
It's Alex again, and I just wanted to say welcome to the second installment of my adventures abroad in Florence. I am happy to say that a LOT has happened since my last post. Before we go full swing into midterms, I thought I would just recap all the amazing and unique opportunities I have had these past few weeks.
First up, my travels. Since we last spoke, I have been to Croatia, Rome, Milan, Merradi, Castelnuovo di Garfagnano, Pisa and Verona.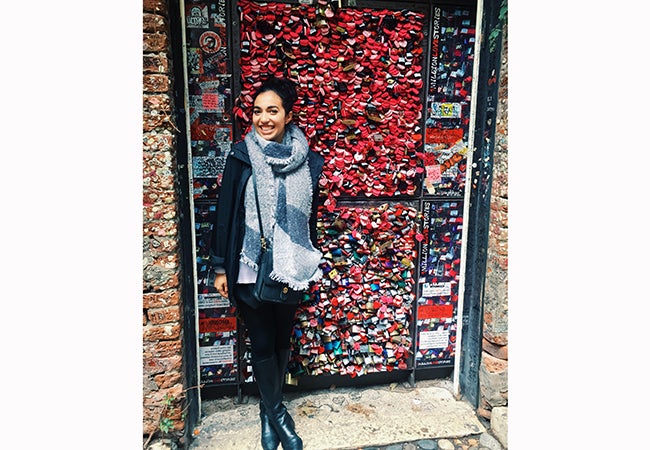 Utilizing one of the many student-travel companies, a couple of friends and I decided to go to embark on a weekend trip to Croatia, where we visited Split, Dubrovnik and Kyrka National Park. While Kyrka's waterfalls are breathtaking and Split's beaches are some of the top rated in the world, Dubrovnik was definitely my favorite. Dubrovnik is not only known for its beautiful architecture and seaside location, but also for the fact that it is used as a main filming site for the TV show, Game of Thrones (this may or may not have been the reason for my trip).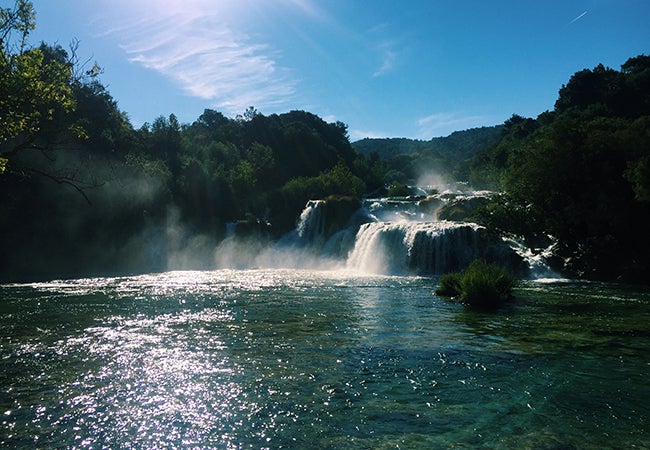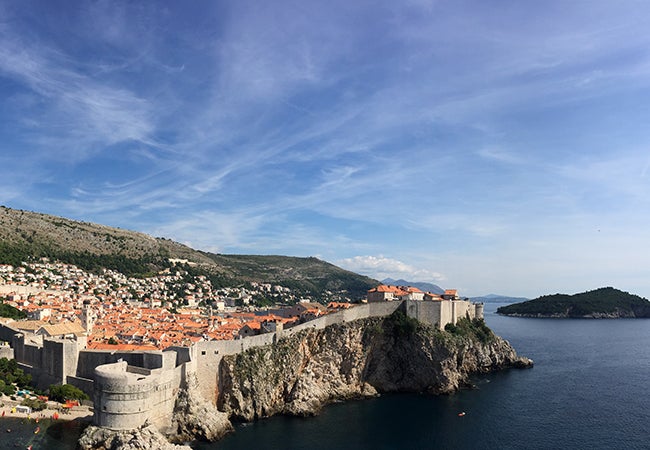 In terms of my local travels, I was able to go to Milan the day of Vogue's "Fashion's Night Out" (the kickoff to Milan Fashion Week) and even spotted Angelina Jolie as I sat down for lunch!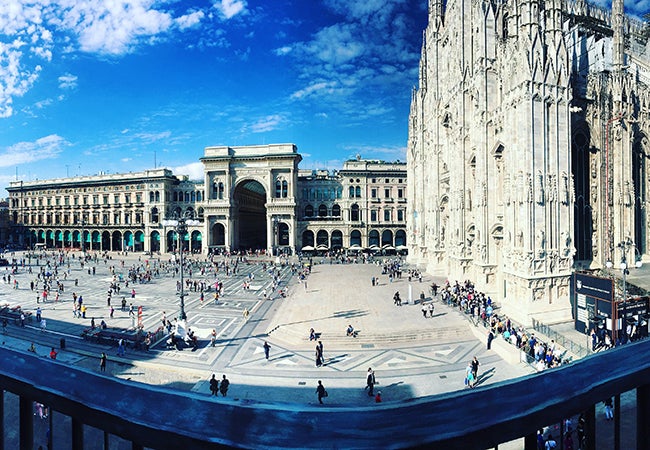 In addition, I have gone on a couple NYU-sponsored trips. The first was to Verona, the city famous for inspiring the tragic love story of Romeo and Juliet. And the second was the small town of Merradi, where we got to harvest chestnuts (as well as keep them) and attend the annual Chestnut Festival. For my class on the Etruscans, our professor took us on a field trip to Rome where we saw Etruscan artifacts as well as all the major tourist attractions that make the city famous. And when I missed seeing greenery, I took a day trip to Pisa and a small, but beautiful mountainside medieval town most people skip over on the map: Castelnuovo di Garfagnana. The perfect place for peace, quiet and hiking.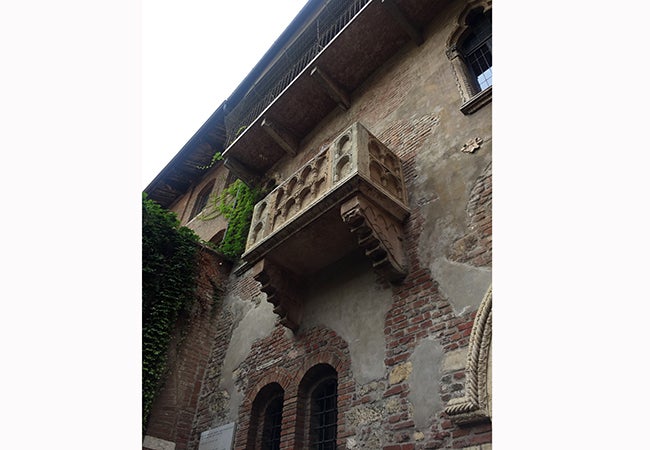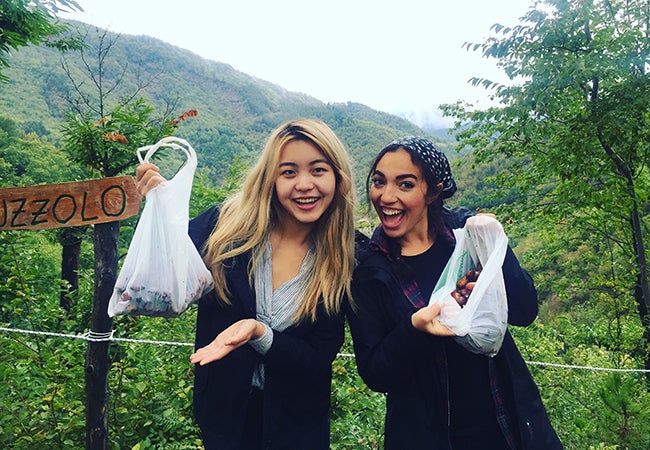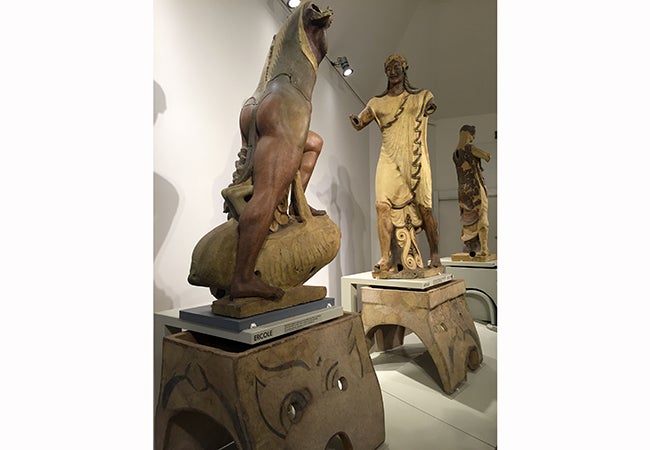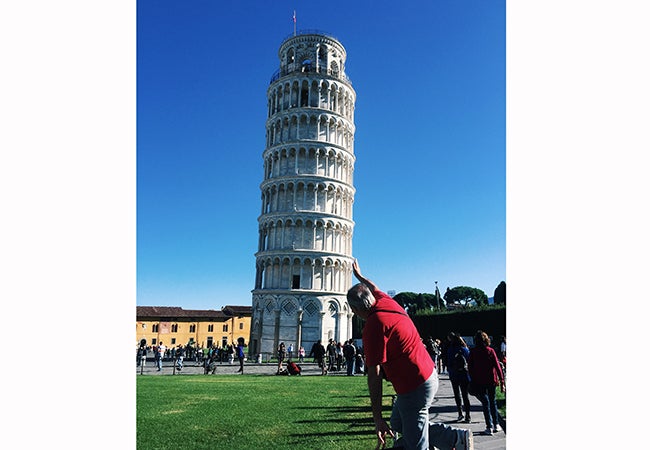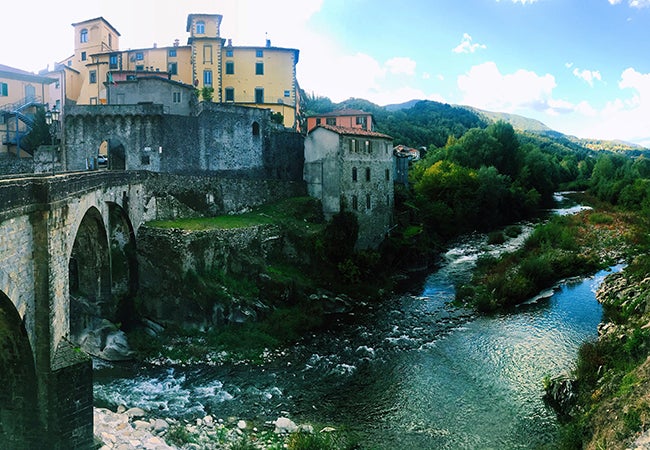 But I should focus on the main reason I am in Florence: my studies! It can be easy to get caught up in traveling and experiencing the local culture, but ultimately my main focus is my school work. And thanks to NYU's program, our classes allow us to integrate Italian culture by interacting with native Italians. For one, NYU holds an Italian Immersion Day, during which each Italian teacher takes students on a trip in or around the city to help students apply what they are learning in class. For my class trip, our teacher took us to her family's winery where she grew up. There, we used what we learned in class to understand how they make their world-famous wine as well as their organic olive oil that we had the chance to taste!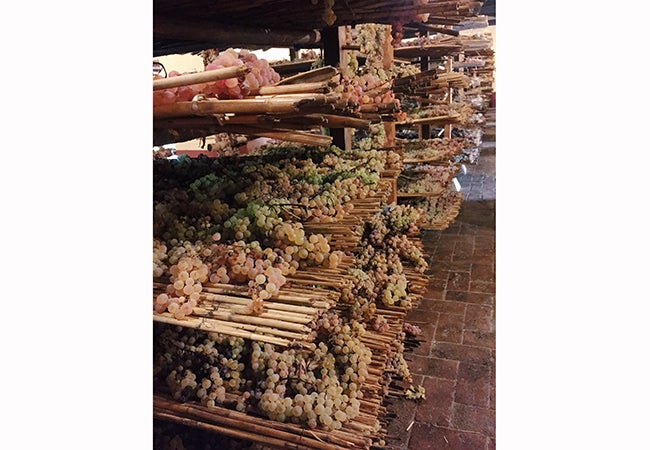 In addition, NYU offers many community engagement opportunities. With the help of the school, students are able to volunteer within the Florentine community. This past week, I have just begun volunteering as a teacher's assistant for a local elementary school. There, I help teach English to third grade students, all of whom are quite energetic and eager, which makes the experience all that much more worthwhile.
A post would not be complete without some mention of food. So, here a couple of my favorite eateries so far:
All'antico Vinaio (Florence): As the most rated restaurant on Trip Advisor EVER, this panini shop sure lives up to its reputation. In my opinion, it is the best panini you can get in Italy and, not to mention, very budget friendly.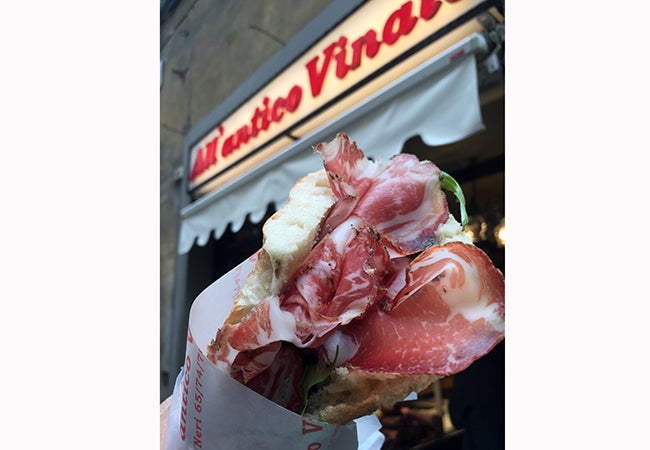 Antico Café Greco (Rome): As one of the oldest cafes in Italy (it is older than The United States), it is a landmark in and of itself. While it is quite pricey to get a seat, this cafe is worth the indulgence. I would visit Rome just for a cup of their hot chocolate or "
cioccolata calda
."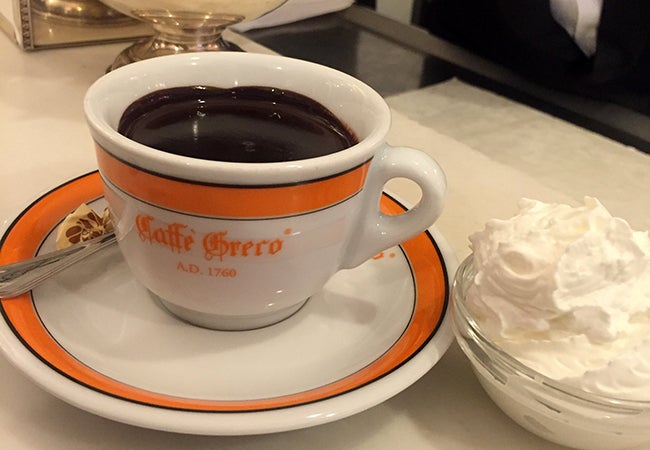 In Tavola (Florence): This is not a restaurant, but rather a cooking school. If you are looking to learn how to cook a classic Italian meal with a great teacher, this is the place to go. Plus, they give discounts to international students! I have gone once already and learned how to make the classic carbonara (with pasta from scratch), eggplant parmesan and tiramisu. But you can bet that I will be going back for more classes in the near future.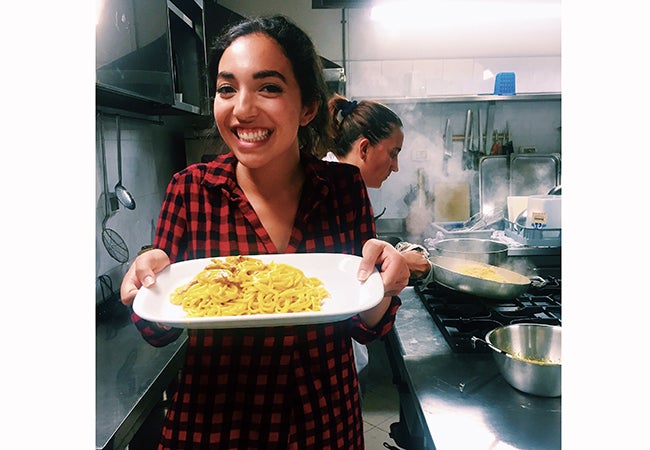 Festival de Gelato (Florence): No Italian food list would be complete without a gelateria. But, this one is for all of those who are lactose intolerant. Many believe gelato can't be delicious without the heavy cream used in its original recipe. However, this shop will make you think otherwise. Their selection of dairy-free gelatos is unlike any other store I have been to and is perfect for all those who believe they couldn't enjoy the famous Italian treat.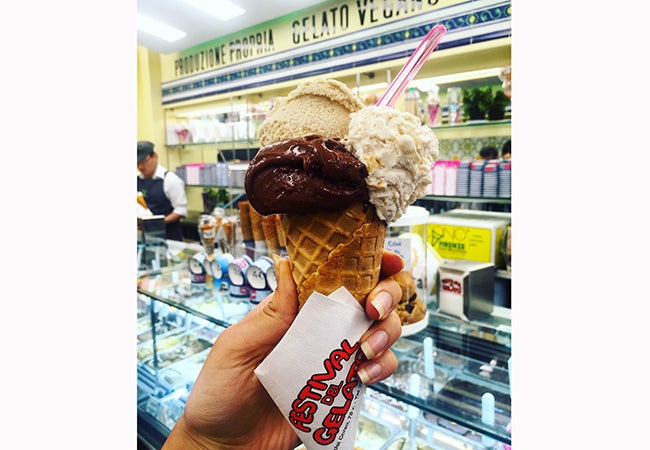 Mangia
!