Voices from Abroad
Food, Fashion and Finance in Florence
Undergraduate student Alexandra Grieco blogs about her experience studying abroad in Florence.
Undergraduate student Alexandra Grieco blogs about her experience studying abroad in Florence.
Ciao
! My name is Alex, and, this fall, I have the privilege to blog on behalf of Stern about my semester abroad in Florence, Italy! A little about me: I am a Sophomore concentrating in Marketing and Finance, I am originally from Great Falls, Virginia (suburb of Washington D.C.), and I hope to incorporate my loves of fashion and food into my future career. That being said, what better place for me to study than in the country that embodies those very two things!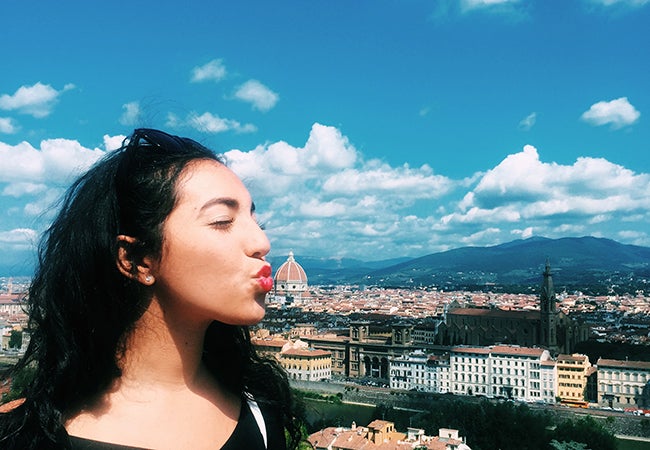 Ever since arriving in Florence in late August, the differences and intricacies of Italian culture have been apparent in every aspect of living – from street style to unspoken food rules and the unbelievable amounts of Vespas. Just a few things I have learned so far:
It is unheard of to get coffee "to-go." If you go to a coffee bar and ask for this, you are likely to get a very discouraging look from the barista. In Italy, they believe that coffee and food should not be eaten while walking around on the street. So, either sip it quickly at the bar or snag a table and bask in its flavor.
A simple "ciao" or "grazie" goes a long way when speaking to locals.
It isn't difficult to find a places with a good view of the famed Florence Duomo; the local library just a couple blocks from the Piazza del Duomo has the perfect terrace for getting work done with a great view (I think it even beats the view from Bobst).
The train is your best friend. Italy is the same in square-miles as Arizona, so doing day or weekend trips to cities across the country is very simple, provided that you take a little time to learn how to navigate the local transit system.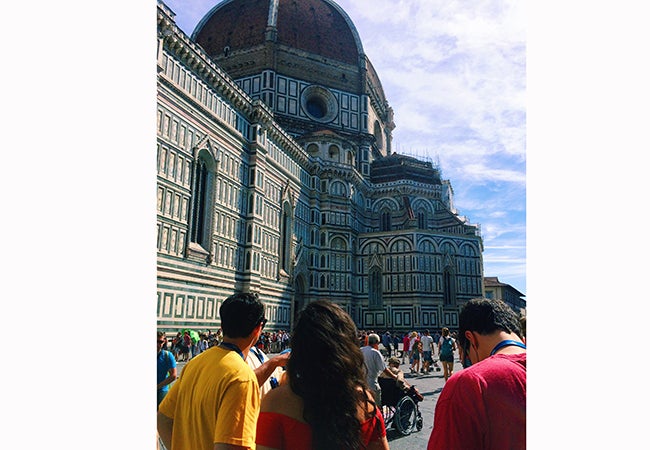 Speaking of traveling, with classes just beginning, I have had quite a bit of time on my hands. I have taken this free time before classes kick into full-gear to explore Florence and some of the surrounding country. With my apartment just steps from the Duomo, I have quick and easy access to the most famous sights in all of Florence. So far, some of my favorite spots in Florence include: the world-renowned Uffizi art gallery (with works by famed Renaissance artists); Piazzale Michelangelo, which has arguably the greatest panoramic view of Florence; Gusta Pizza (ask for yours in the shape of a heart) and Palazzo Pitti just steps away.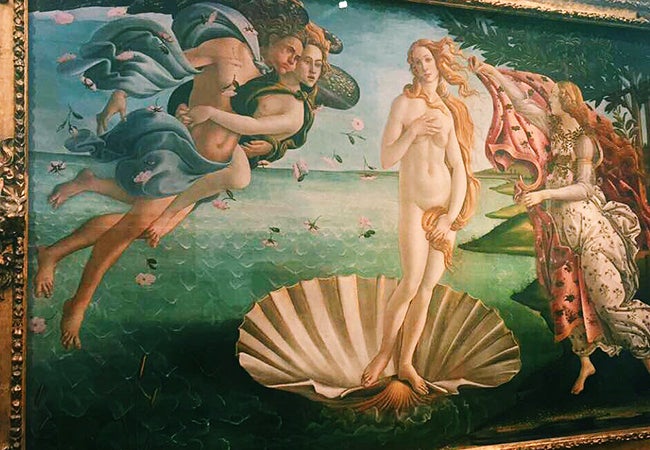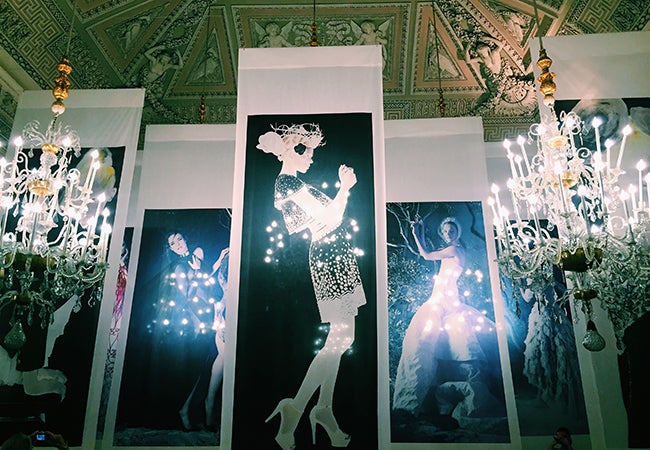 While Florence has many more sights to discover, one of my favorite days so far was dedicated to exploring the nearby city of Lucca. Only an hour train ride away, Lucca is a beautiful, quaint walled-in city that is filled with Renaissance architecture and beautiful cathedrals. Using a tour book as my guide, I was able to conquer the city within a six-hour trip in which I saw the stunning gardens of Palazzo Pfanner, climbed Torre Guingi and biked along the wooded-wall that encircled the city.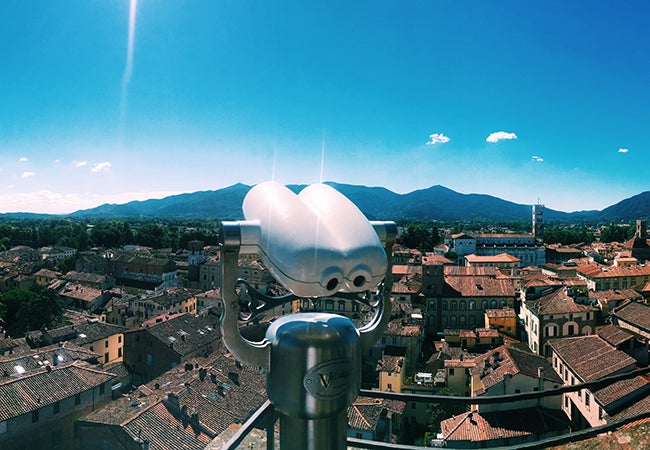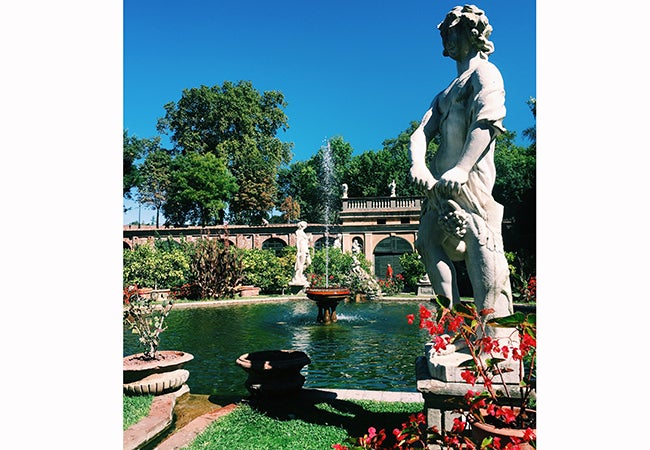 In addition to Lucca, I had the pleasure of traveling through the famous wine country of Chianti (on an NYU-sponsored trip) in which we were able to see a contemporary sculpture garden, explore the small commune of Monteriggioni and attend the 46th annual Chianti Wine Festival in Greve.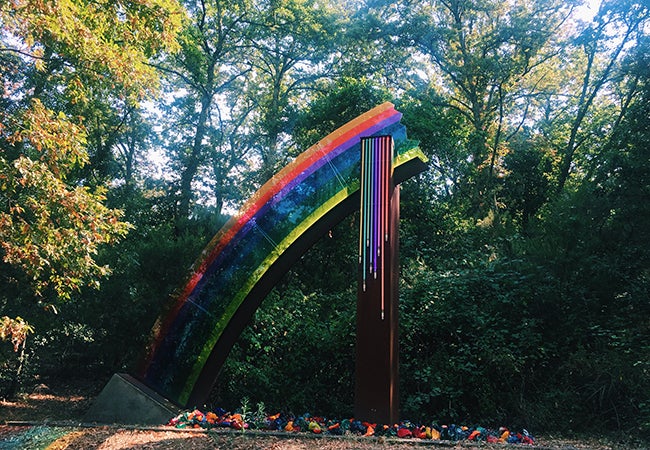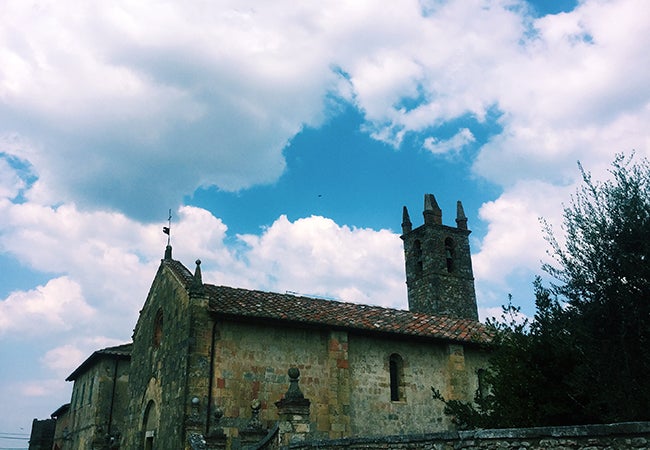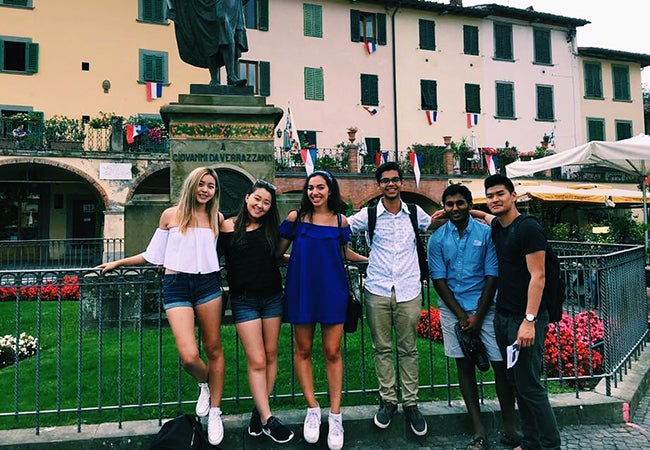 And finally, in order to take full advantage of the last fleeting weeks of summer, a few friends and I took a day trip to the beautiful towns of Cinque Terre: home to the famous rainbow-colored mountainside villas and crystal clear blue waters. This is a must-see for anyone studying in Italy, but it is best to visit in the peak summer months (July to mid-September). My recommendation: start with a relaxing afternoon on the beach in Monterosso then hike to Vernazza to enjoy the sunset at dinner on one of the mountainside restaurants (with an unbelievable view of the sea).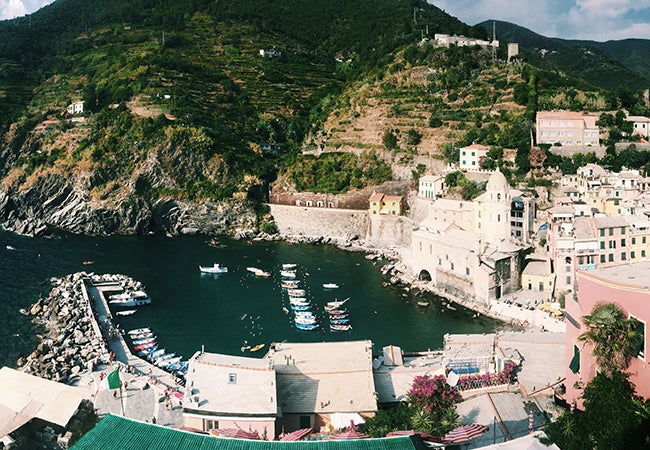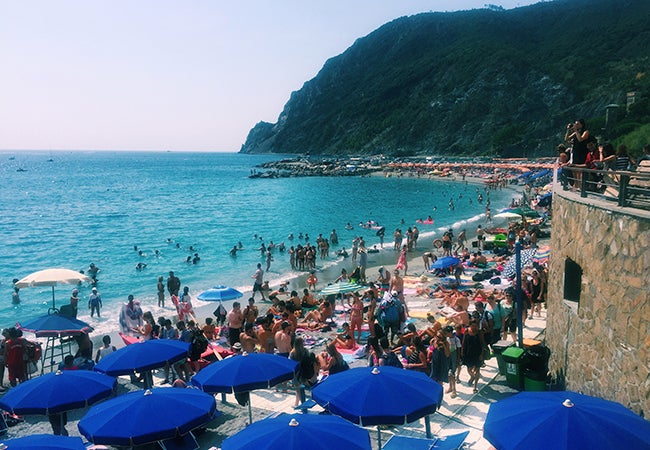 I am so excited to begin my classes here in Florence and chronicle all of my study-abroad experiences. I hope you come back to hear more about my studies, travels and lessons learned along the way!