Voices from Abroad
The Jelly Doughnut* Survives Midterms and Goes on Fall Break
Undergraduate student Michelle Enkerlin shares her experience studying abroad at NYU Berlin.
Undergraduate student Michelle Enkerlin shares her experience studying abroad at NYU Berlin.
A few weeks ago, I had the chance to go to Paris with the fashion designer I am interning for in Berlin. I helped out with the showroom for Paris Fashion Week and walked around the city while wearing the collection to generate some press. It was fun but very cold, and I ended up sick!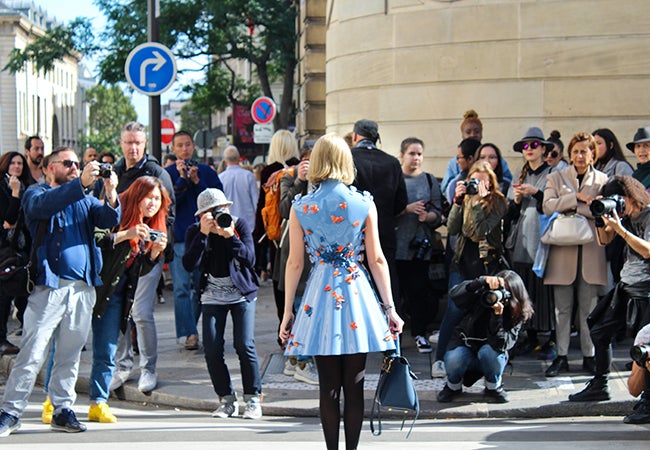 Before fall break, I was able to spend a weekend in London, and my boyfriend came to visit me during his fall break. It was nice being able to speak English again and being in a city very similar to New York City, where everyone takes credit card.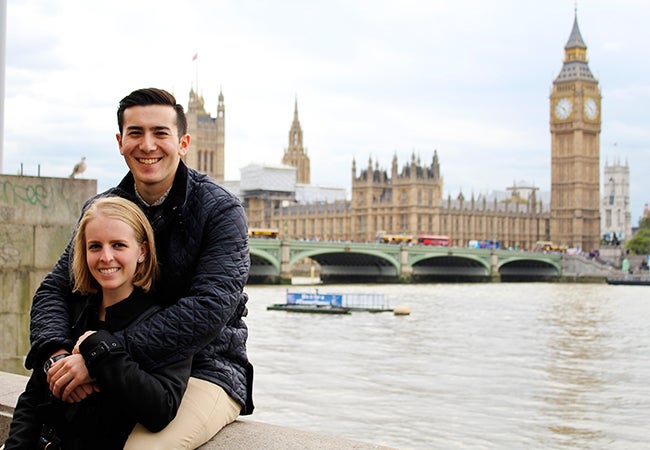 Fall Break- Venice, Florence, Cinque Terre, Pisa, Barcelona, Seville, Lisbon
I just returned from my fall break! My mom came to visit me and we planned a week of quick travel. A tip for those that want to travel with parents: don't. Unless you know your parent can keep up and WANTS to keep up, I would not recommend what I did. Regardless, the trip was still really great, and we got to get a small feel for many places! My high-school friend, who is studying abroad in Rome, joined us for the last few days as well. Here is a quick summary of what I saw:
Venice is absolutely beautiful. My mom missed her flight to Berlin and ended up arriving 36 hours later than scheduled, so we missed our flight, hotel stay and gondola ride around Venice. We only had a few hours there before we had to catch a train to Florence, but I saw enough to know that I have to go back!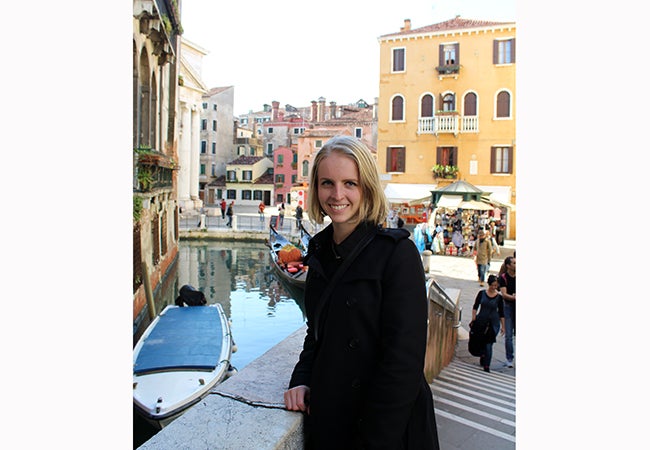 Florence is one of my favorite cities in the world. I had been there a few years ago and made it my mission to find the same cute stationary shop I had gone to on my last visit. If you are ever in Florence, I highly recommend that you visit Signum. It's right by the Ponte Vecchio and has all sorts of typical and beautiful Florentine paper designs.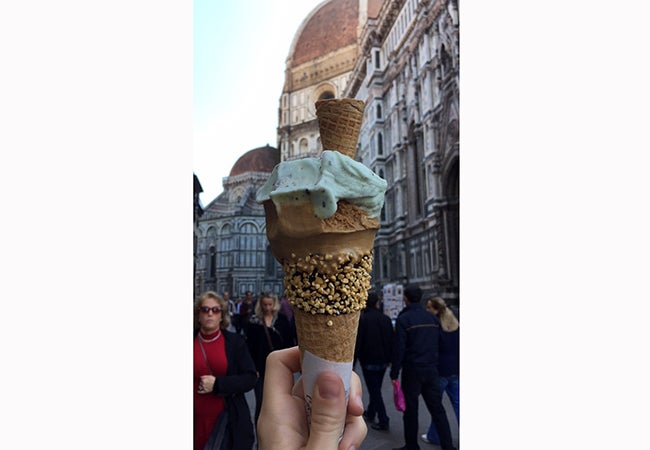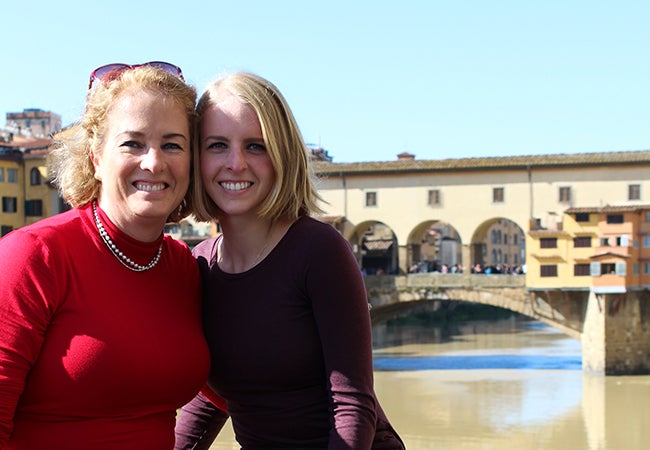 Cinque Terre is a MUST. These five villages built on the coast of Italy are breathtaking. If you have time, spend a few days here instead of trying to see all five villages in one day – although that is totally doable as well. You can also hike from village to village through the mountains and wind through trees and vineyards and enjoy all the views of the coast. We did not plan to hike but ended up accidentally following a trail from Corniglia to Manarola, thinking it was an overlook for Corniglia. It was beautiful but three hours long, and we were not prepared for an intense uphill hike. My mom ended up having to throw away her shoes and buy new ones when we finally arrived in Manarola because her feet hurt so much!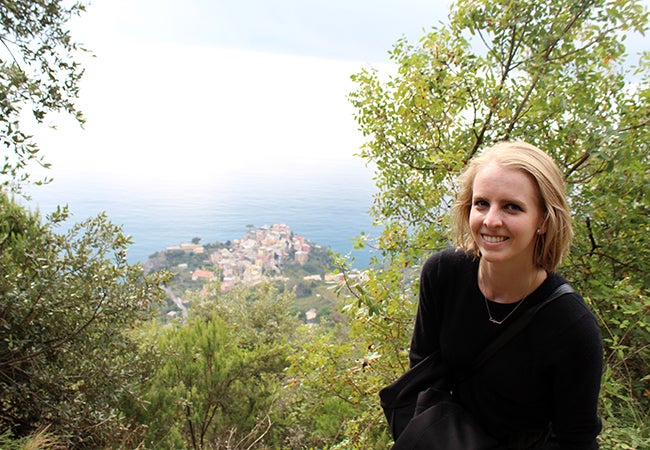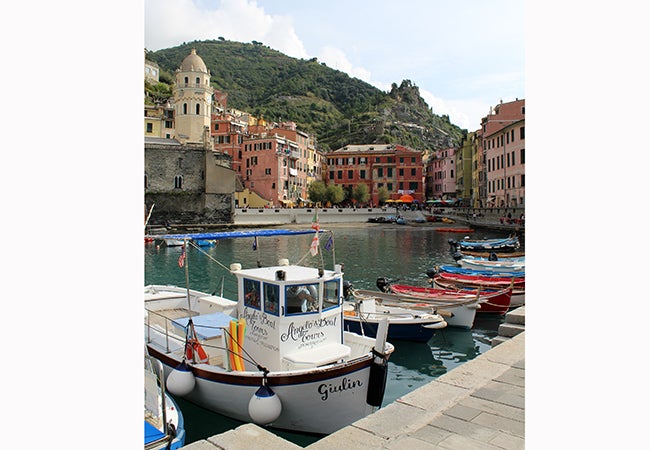 In Barcelona, my mom and I got to stay with family friends who live there. We hadn't seen them in over 10 years! I had been to Barcelona before, but I did not remember much of it so we did all the touristy things again. It is probably one of my favorite places I have visited throughout the semester. We went to Parque Güell, La Sagrada Familia and Casa Batllo – all designed by Antoni GaudÍ.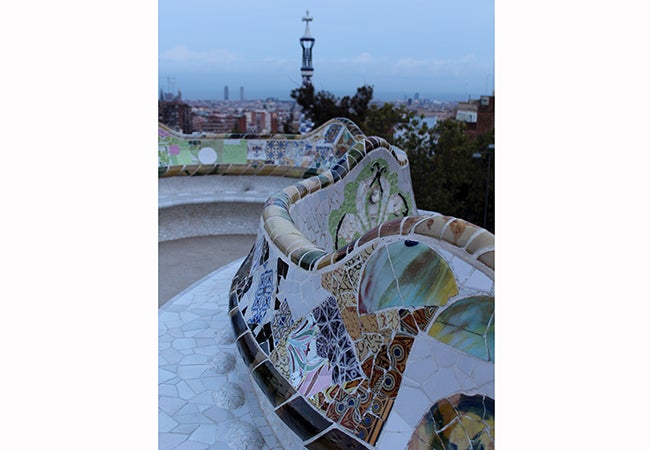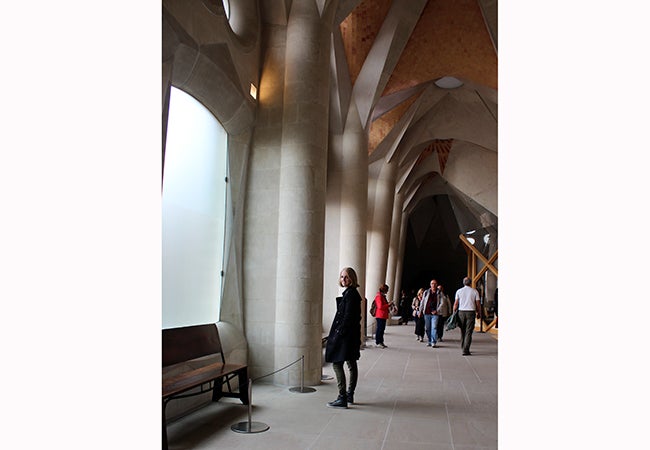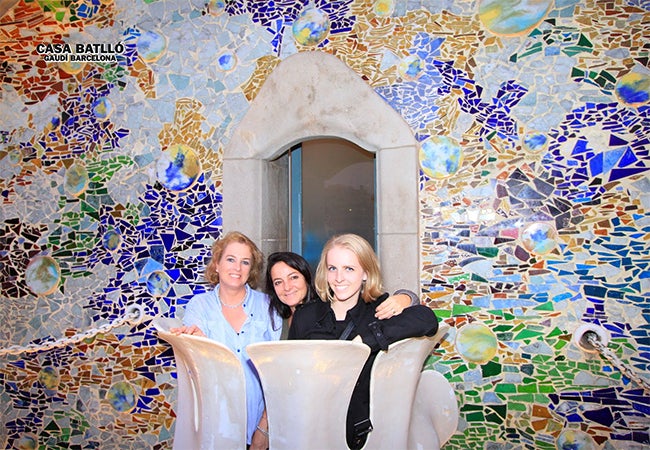 Sevilla was very beautiful and rich in culture. Everyone was nice, and it was not as touristy, which was more relaxing. Plaza España was my favorite place there, but the flamenco show we went to was very fun and unlike anything I'd seen before.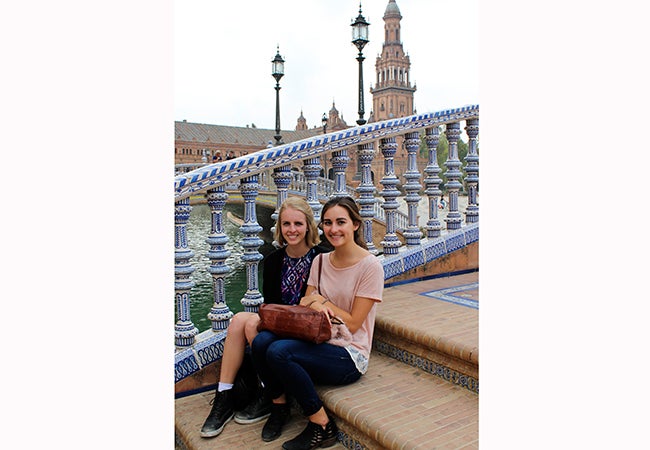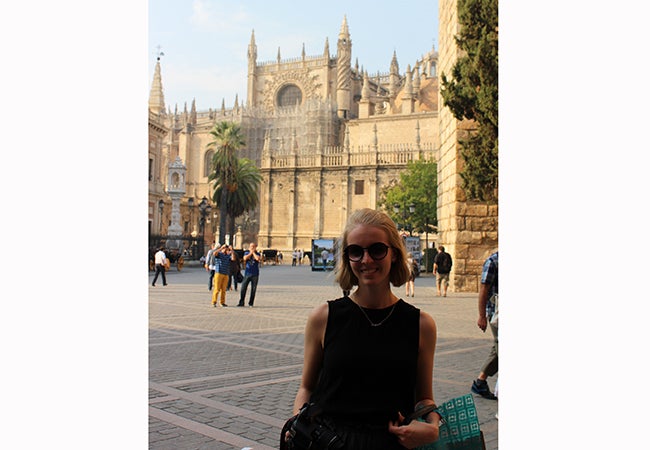 Lisbon was an interesting reminder of various cities— with a Golden Gate Bridge like San Francisco and a large statue of Jesus like Rio de Janeiro. Parts of the city are even named Sacramento, Sao Paolo, etc. My favorite part, though, was the oceanarium, where we spent a full morning. The building was huge and floats on the ocean. There is a vast variety of species one can see there, but obviously the two sea otters were the cutest.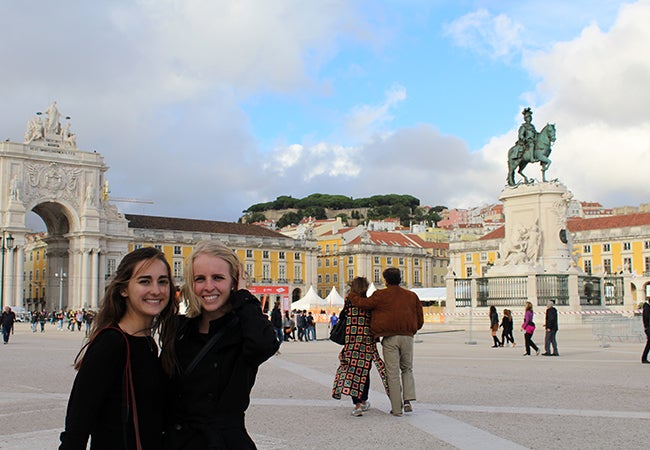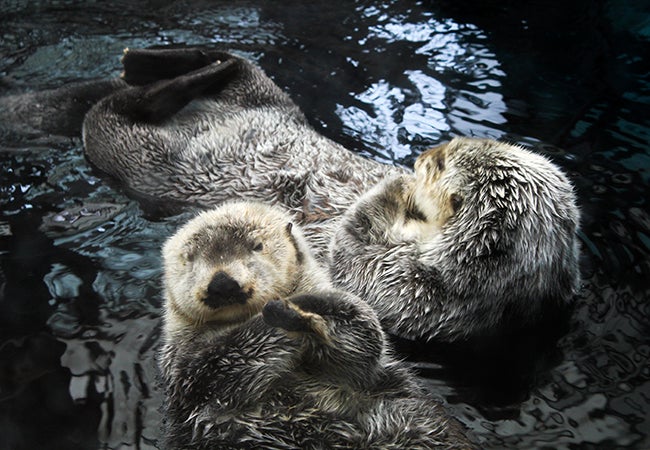 Overall, fall break was great! It was very tiring and now I feel like I need a break from my break. At least midterms are over, and there are only a few weeks left in the semester. I am excited for the next trips and to see Berlin transform into a holiday wonderland! (It's already a winter not-so-wonder-land, we dropped from 70 to 40 degrees in one week…)
* P.S. A Berliner refers to a resident of Berlin but is also a name for a jelly-filled doughnut.
Follow along with my personal travel photo blog on Instagram:
@thedaily_m_e_