Undergraduate Student Blog: Jesse Aguilar in Hong Kong - Part 3
Undergraduate student Jesse Aguilar shares his experiences studying abroad at the Hong Kong School of Science and Technology
Hey, all! This will be my last post on the awesome experience that was HKUST, so let's get to it. December has rolled in, and Hong Kong is a bit colder. It definitely can't be called freezing, but maybe chilly. HKUST has also noticeably grown less populated. Students and teachers alike are all heading off, either to home or on vacation to the different nations across Asia.
Speaking of which, I finally got the opportunity to travel to Japan early this December. It was freezing cold but the tickets weren't as expensive as during some of the other times I've checked. I was there with my roommate and we traveled to Kyoto, Nara, Osaka and Tokyo. Kyoto was incredible; there were so many temples and small buildings reminiscent of old Japan. It was cool to walk around and check out the different shrines and shop for yukatas/kimonos. There was also a park full of monkeys, which both freaked my roommate out and also made for some excellent snapchats.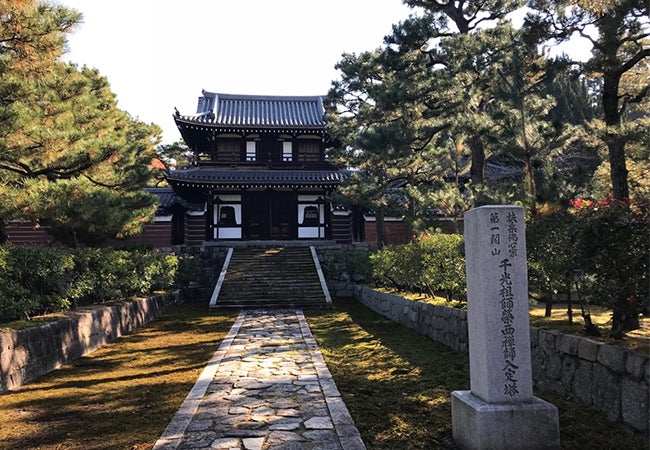 In Nara, there was an exorbitant amount of nature life, which was home to thousands of deer throughout the city. Never before had I come in such close proximity with the hooved animals, but these deer were quite used to humans. They were even eager to approach us in hopes of eating some of the crackers sold nearby (this was also perfect for snapchatting).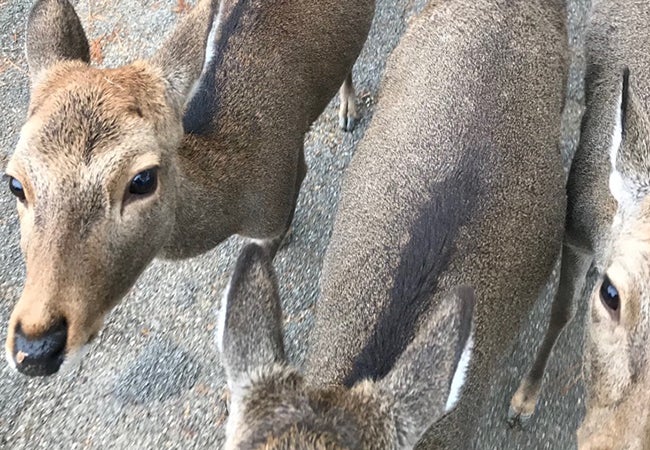 Tokyo was of course the highlight of the trip. Day one encompassed a tour of the Tsukiji fish market, where the daily morning auction of the freshly caught tuna would take place. The sushi there was just divine; you could taste the freshness of the tuna sashimi. Later on, we had a chance to traverse Shinjuku, and we witnessed the busy Shinjuku crossing, where hundreds upon hundreds of people would swarm together and cross the moment the traffic lights turned green. My favorite location had to be Akihabara, the promised land for people interested in electronics, games or anime. My roommate was especially excited to visit the maid café, and indeed it was a special experience.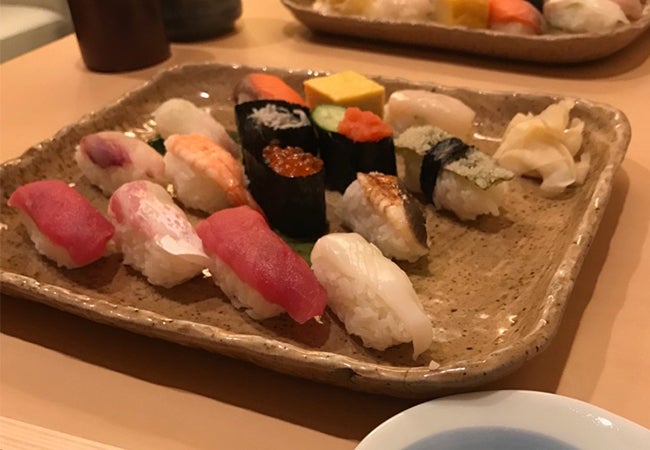 Now that it is all over, we say goodbye to our newly made friends and classmates. People go out to celebrate the end of the hurdle of tests. Promises are made to see each other again, and I know that I am certainly keen to visit Sweden one day, as was inspired by my Swedish roommate and all the friends I've met through him. As for Hong Kong, it has now become an aspiration of mine to one-day work either here or nearby in Asia. The nice temperatures, excellent food and amazing culture has deeply impressed me more than I could've imagined. I look forward to coming back.
To the friends I've made and to the people who've inspired me. To those of you who are reading this post. I wish you all happy holidays and a happy New Year!
---
More posts by this author