Research Center Events
2018 NYU Stern Ross Roundtable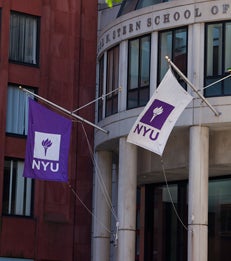 On October 29, NYU Stern's
Vincent C. Ross Institute of Accounting Research
hosted a Roundtable on the impact of new technologies, including artificial intelligence (AI), blockchain, big data and machine learning, on accounting, financial reporting and business more generally.
The roundtable consisted of brief presentations from a panel of experts from financial institutions, public accounting and academia to debate the key issues.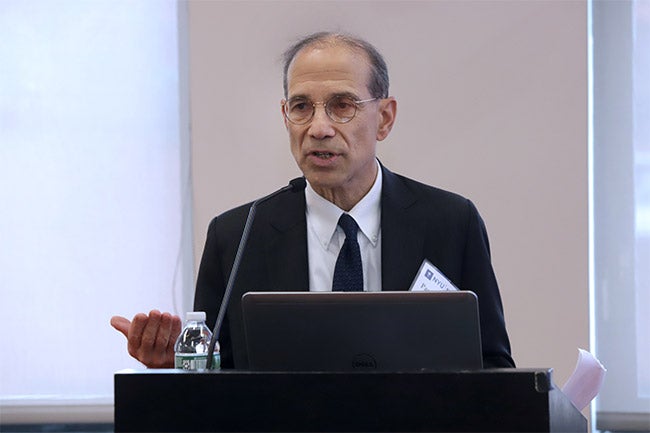 Professor Paul Zarowin offers opening remarks at the 2018 NYU Stern Ross Roundtable.
Prof Paul Zarowin gives opening remarks at today's #NYUStern #RossRoundtable. Excited to hear from him, Prof David Yermack, Prof @lev_baruch, and more during today's event. Welcome to all presenters and attendees! pic.twitter.com/8seP1FSiot

— NYU Stern (@NYUStern) October 29, 2018
During the event, Professor
David Yermack
offered insights on blockchain technology, noting that advancements in the field have the potential to replace traditional bookers (employees in the financial service industry). Later in the discussion, Professor
Baruch Lev
discussed the role of AI in improving the reliability (and forecasting ability) of financial reporting.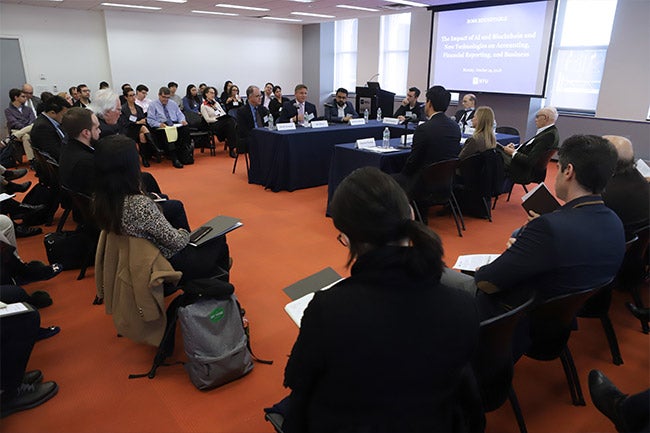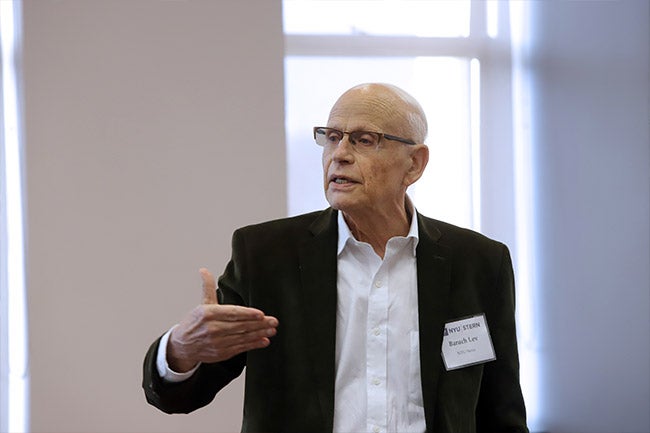 Professor Baruch Lev discusses the impact of estimates in financial reports.
Confirmed Roundtable presenters included:
Abhishek Biswas, corporate vice president/director, New York Life Insurance Company
Charles Hwang, managing partner, Lightning Capital
Ryan Lazanis, CEO, Xen Accounting
Professor Baruch Lev, NYU Stern
Elizabeth Paul, partner, PwC
Alexander Perry, executive director, EY
Joyce Shen, investment director, Tenfore Holdings
Professor David Yermack, NYU Stern
For more information, please visit the Ross Institute's
website
.