Research Center Events
Breakthrough Innovation: Strategies for Taking Your Moonshot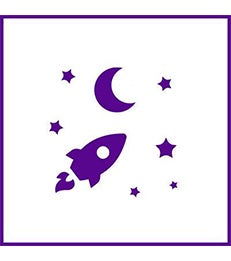 Dates
: May 1 - 2, 2019
Location
: NYU Washington Square Campus, New York City
Cost
: $3,800 (travel and accommodation not included)
In this class, Professor Melissa Schilling draws on decades of research on breakthrough innovation and breakthrough innovators to show you how to nurture and harness your own breakthrough innovation potential. Through a series of exercises, participants will identify and prioritize their best breakthrough innovation opportunities and a path to bringing those ideas to reality.
Using rich examples and lessons from the lives of Elon Musk, Dean Kamen, Marie Curie, Steve Jobs, and other mega-innovators, Professor Schilling will help participants develop a set of strategies and habits designed to increase their ability to see the big picture of any industry setting, better tap their creative insight, cultivate intense task confidence (i.e., faith that they can overcome any obstacle to achieve their goals), and chart out a game plan for pursuing a life-changing innovation – a "moonshot."
This course is primarily designed to help individuals harness their own breakthrough innovation potential, but it is also extremely useful for managers who want to to better nurture the breakthrough innovation of those they work with.
Bundle this course with Change Leadership: Strategies for Organizational Growth in a Dynamic World to save 15% off of tuition!
For more information on this short course for executives, please
visit the course webpage
.