Press Releases
NYU Stern Establishes Center for Global Economy and Business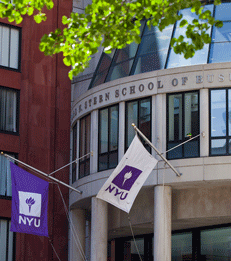 A global perspective is central to Stern's culture and intellectual discourse...
Building on its strengths in economics, finance and global commerce, New York University Stern School of Business has established the
Center for Global Economy and Business
to promote faculty research into the global aspects of modern economies and business.
"A global perspective is central to Stern's culture and intellectual discourse," said
Peter Henry
, Dean of NYU Stern. "The Center will integrate Stern's core research strengths with the advantages of its location in a premier international business destination and its access to NYU's global hubs to foster research on the global economy and deepen engagement with international business and policy leaders."
Under the direction of NYU Stern Professor of Management Practice
Kim Schoenholtz
, the Center currently houses four research groups: (1) Central Banks; (2) Commerce, Regulation and Trade; (3) Economic Fluctuations, Growth and Development; and (4) Global Finance. Research group activities include seminars, conferences and public talks, development of databases and "Stern metrics," grants to promote faculty research, and programs that take advantage of and serve New York University's global sites.
In addition to research, Center activities encourage faculty development in areas of special interest to NYU and the global economy, while serving Stern through outreach to the broader academic, business, and policy community as well as to students and alumni. The first development initiative focuses on China, and is led by the Center's Associate Director, Associate Professor
Jennifer Carpenter
.
As part of its outreach mandate, this past year, the Center has sponsored a series of events that has drawn distinguished speakers from the policymaking world, including Dr. Duvvuri Subbarao (Governor of the Reserve Bank of India), Dr. Ewald Nowotny (Governor of the Austrian National Bank), Dr. John Lipsky (former First Deputy Managing Director of the IMF), Dr. Jose Campa (former State Secretary for Economic Affairs in Spain's Ministry of Economy and Finance), and Dr. Stephen Cecchetti (Head of the Monetary and Economic Department of the BIS), as well as showcasing research from the NYU Stern faculty.
"Stern faculty have long been devoted to a better understanding of businesses and economies from a global perspective. The Center will encourage these activities and foster new links with practitioners and policymakers around the world," said Professor Schoenholtz, co-author of Money, Banking and Financial Markets.
About New York University Stern School of Business
New York University Stern School of Business, located in the heart of Greenwich Village, is one of the nation's premier management education schools and research centers. NYU Stern offers a broad portfolio of academic programs at the graduate and undergraduate levels, all of them informed and enriched by the dynamism, energy and deep resources of one of the world's business capitals.
www.stern.nyu.edu
; Follow us on Twitter:
@nyustern