Press Releases
New Research Shows that Switching Industries is Costly for Serial Entrepreneurs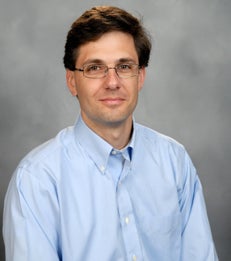 In a new study, Professor
JP Eggers
of the NYU Stern School of Business and Lin Song of the Central University of Finance and Economics in Beijing find that serial entrepreneurs whose previous ventures failed are likely to blame the external environment and to change industries for their subsequent ventures. They also demonstrate that changing industries is costly to entrepreneurs because it does not leverage relevant industry experience and contacts. Consistent with the idea that we credit ourselves for success but blame external factors for failures, founders of failed ventures are unlikely to change aspects of their prior business that are within their control (i.e., strategy, decision making and planning) when starting their next business.
The authors examine two datasets – one extensive survey of entrepreneurs in China and one sample of VC-backed start-ups in the US. Additional key findings include:
Nearly 46% of all serial entrepreneurs in the survey sample in China changed industries before starting a subsequent venture. The rate was higher – 54% – in the US sample.
Some sectors, in particular, prove daunting. For example, only 27% of Chinese entrepreneurs who founded their previous venture in manufacturing stayed in that industry for their subsequent venture.
Change of industry, regardless of prior venture success, is detrimental to subsequent venture performance – results showed 23%-31% slower growth in the Chinese data, and an 18% lower chance of a value-creating exit in the US data.
"Our results suggest that entrepreneurs should think twice before switching industries. In fact, leveraging your industry-specific knowledge from one venture to the next can be incredibly valuable," argues Professor Eggers. He also warns potential investors: "Be cautious about investing in serial entrepreneurs switching from one industry to another. They may be running from their own managerial shortcomings or strategic planning failures."
The article, "
Dealing With Failure: Serial Entrepreneurs and the Costs of Changing Industries Between Ventures
," is forthcoming in the
Academy of Management Journal.
To speak with Professor Eggers, please contact him directly at 212-998-0874 or
jeggers@stern.nyu.edu
; or contact Carolyn Ritter in NYU Stern's Office of Public Affairs at 212-998-0624 or
critter@stern.nyu.edu
.
Follow
@NYUStern
on Twitter for the latest in faculty research