New Research from NYU Stern Shows How Marketers Can Boost High-Quality Customer Referrals to Drive Growth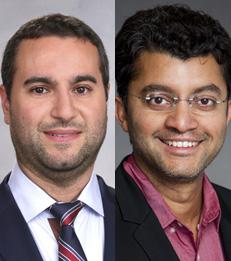 Study analyzes the impact of push notifications in the ridesharing market to uncover consumer insights when it comes to referrals
Word-of-mouth marketing can be an efficient, cost-effective way for businesses to acquire new customers, especially in the highly competitive digital economy. New research from NYU Stern Professors
Maxime Cohen
and
Anindya Ghose
, along with PhD candidate Carlos Fernandez, examines customer referral data from a ride-sharing platform using push notifications to determine which customers are most likely to refer new, high-quality users.
In their paper titled, "
Empirical Analysis of Referrals in Ride-Sharing
," the authors find that marketers can determine customers' likelihood of delivering high-quality referrals based on cues from the customer's usage of the platform. Examining 52 weeks of data---a total of 9,726,741 week-rider observations---the authors analyzed customer's experience level on the platform (measured by number of past rides), current usage intensity (measured by number of rides in the same week) and the length of inactivity.
Their findings include:
The probability of a customer making a referral in a given week decreases with the experience level, increases with the current usage intensity, and decreases with the length of the inactivity period.
More experienced customers deliver higher quality referrals than less experienced customers.
Customers who were themselves referred are more likely to make a referral in the future.
Sending push notifications to remind users about the referral program on a weekend resulted in a 46.5% increase in the probability of making a referral.
"These results have important implications for marketers designing referral campaigns," the authors conclude. Consistently growing a user base by bringing in new, repeat customers is essential to the growth and long-term success of online platforms -- particularly those in the gig economy. This research gives marketers a roadmap on how to optimize their word-of-mouth marketing efforts.
To speak with the faculty, please contact Kimberly Couzens at 212-998-0923 or
kcouzens@stern.nyu.edu
or Carolyn Ritter at 212-998-0624 or
critter@stern.nyu.edu
in NYU Stern's Office of Public Affairs.
---