NYU CFM - LMU ISTO: Book Talk The New Goliaths with James Bessen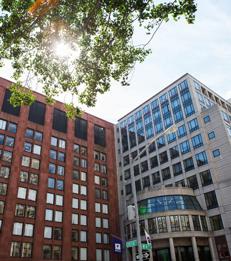 Date: November 17th, 2022
Time: 12 PM EST
Historically, competition has powered progress under capitalism. Companies with productive new products rise to the top, but sooner or later, other companies come along with better innovations and disrupt the threat of monopoly. Dominant companies like Walmart, Citibank, and Google argue that this process of "creative destruction" prevents them from becoming too powerful or entrenched. In his book The New Goliaths, James Bessen argues that this is no longer the case. Instead, capitalist competition has fundamentally changed thanks to a new generation of information technology. Documenting how the threat of competition has sharply decreased over the last twenty years, Bessen describes the ways today's corporate giants have come to power through the use of proprietary software systems, creating an unlevel playing field. This development has increased economic inequality and social division, slowed innovation, and allowed firms to evade government regulation. In the face of increasing calls to break up the largest companies, Bessen argues that a better way to restore competitive balance and dynamism is to encourage or compel firms to share technology, data, and knowledge.
James Bessen, an economist and technologist, serves as Executive Director of the Technology & Policy Research Initiative at Boston University. He has also been a successful innovator and CEO of a software company. Bessen studies the major economic impacts of technology on society (see New York Times profile), writing academic papers, magazine articles, and books. His latest book, The New Goliaths (Yale 2022), argues that major firms' investments in proprietary software systems have allowed them to increase their dominance of industries, slowing aggregate innovation and raising income inequality. Earlier work with Michael Meurer on patents identified the social costs of poorly defined property rights (Patent Failure, Princeton 2008), including the first evidence of damage from patent trolls. Bessen's work on automation (Learning by Doing, Yale 2015), both historical and current, provides a distinct analysis of effects on employment, skills, and wage inequality. Bessen's work has been widely cited in the press as well as by the US White House and Supreme Court, the European Parliament, and the Federal Trade Commission.
Here are links to the
event details on our website
and the
Zoom registration form
.
---