School News
NYU Stern Andre Koo Technology and Entrepreneurship MBA Students Engage with Top NYC-based Technology Firms During Their First Semester
In May 2019, NYU Stern welcomed the incoming class of
Andre Koo Technology and Entrepreneurship MBA
students to campus to begin their focused one-year MBA program.
During their first semester, students took courses in both the required Business and Technology cores. The summer curriculum also included a
Stern Solutions
experiential learning course, the NYC Immersion, with Verizon 5G Labs, where students worked hands-on to create solutions solving common issues in the manufacturing industry leveraging 5G technology.
As part of the NYC Immersion Stern Solutions course, students also stepped out into New York City to engage with Silicon Alley companies each week. The students met with leaders at companies including Deloitte Digital, JP Morgan Chase, Nestio, Uber and Union Square Ventures to gain insights from executives leading the conversations in their industries.
Throughout the summer, students also took part in workshops focused on topics facing the tech sector today, such as Cybersecurity, Design Thinking, Storytelling with Data, and User Experience.
Below, please find a selection of photo highlights from the first semester of the Andre Koo Tech MBA program: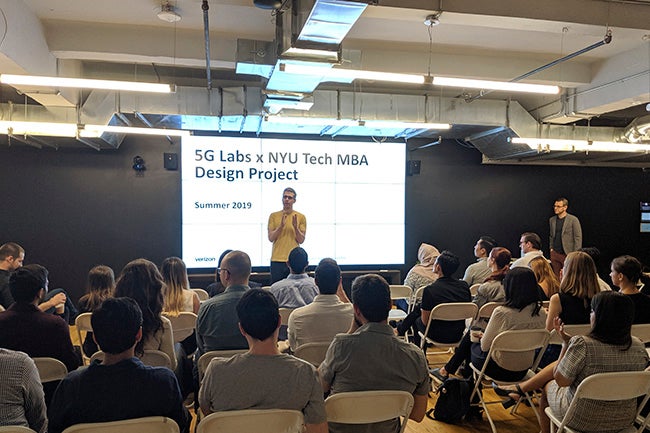 Professor J.P. Eggers, Vice Dean, MBA Programs, addresses Andre Koo Tech MBA students at the kickoff session of their summer experiential learning course, NYC Immersion, held at the Verizon 5G Labs space. Students worked with Verizon 5G Labs to help solve real problems in real time.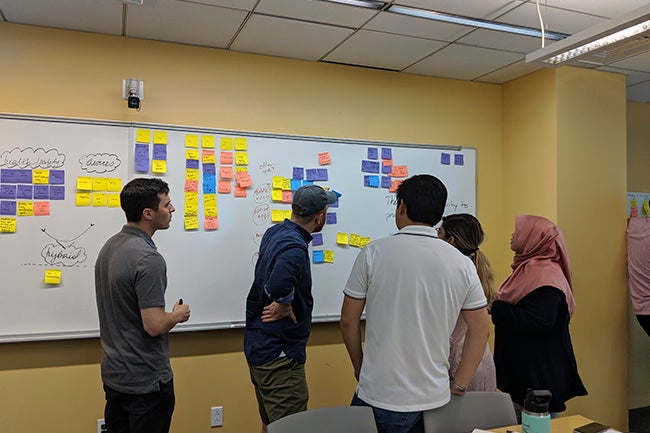 Andre Koo Tech MBA students work together during an NYC Immersion workshop focused on design thinking, which was led by NYU Tandon School of Engineering Professor Anne-Laure Fayard.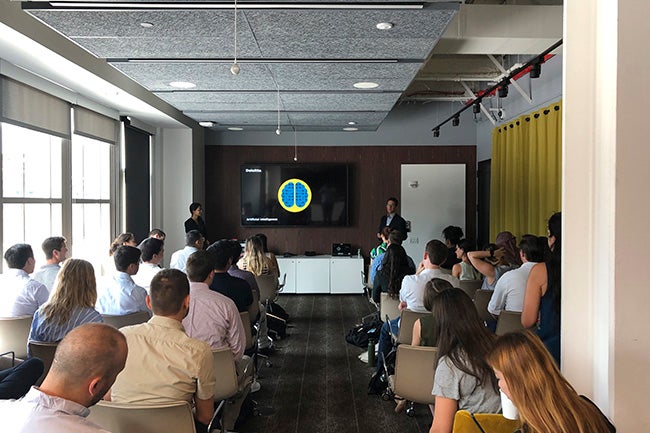 Andre Koo Tech MBA students engage in an NYC Immersion workshop at Deloitte focused on artificial intelligence.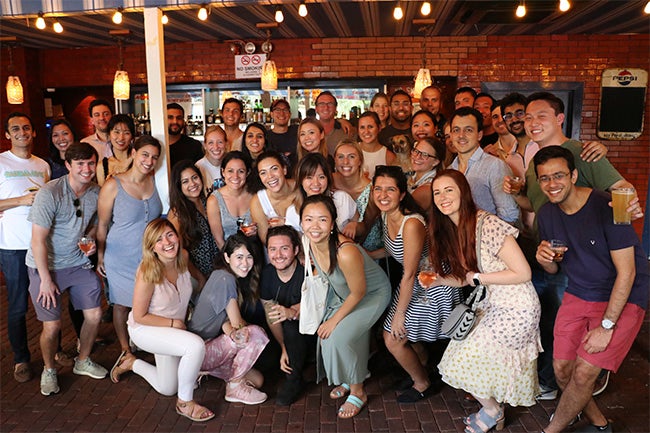 Andre Koo Tech MBA students join Fashion & Luxury MBA students at a celebration to mark the end of the summer semester.