Professor Shelly London's course on ethics and professional responsibility is highlighted by recent graduate Parbs Anant (BS '19) as part of a P&Q story on the "Favorite Professors of Business Majors."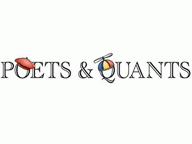 Excerpt from
Poets & Quants
-- "At New York University, Parbs Anant always looked forward to her Professional Responsibility and Leadership course – despite the course being held in the morning and requiring her to take stands on 'controversial' issues. The reason? Her professor,
Shelly London
, fostered a comforting environment where students felt safe and supported in exploring and formulating their positions."
Read More
---