Professor Viral Acharya Named as Member of New Climate-Related Financial Risk Advisory Committee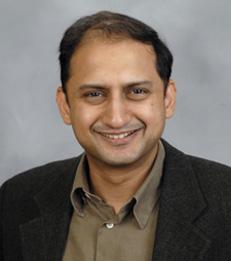 On Monday, October 3, 2022, Professor
Viral Acharya
was named a member of the Climate-related Financial Risk Advisory Committee (CFRAC), newly established by the Financial Stability Oversight Council. The CFRAC was created for the purpose of identifying, assessing, and responding to the risks climate change poses to the financial system.
As a member of CFRAC, Professor Acharya's research and expertise will support regulators' efforts to translate climate-related risks into economic and financial impacts.
In the U.S. Department of the Treasury's press release announcing the formation of CFRAC, Secretary of the Treasury Janet L. Yellen noted that "in establishing this committee, we will leverage the expertise of those outside of government and work collaboratively to improve our collective understanding of how climate change may impact the financial sector. The newly established advisory committee will also ensure that state and federal policymakers hear from leading experts on climate-related financial risks."
Learn more about Professor Acharya's Committee membership
here
.
---