Richard Berner to Join the NYU Stern Center for Global Economy and Business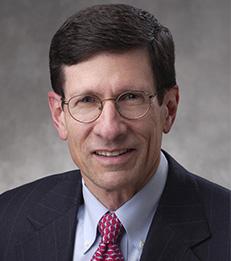 Berner will serve as the Center's First Executive-in-Residence and as an Adjunct Professor in the Department of Economics starting in January 2018
New York University Stern School of Business
has named Richard Berner, currently the first Director of the Office of Financial Research, as the first Executive-in-Residence of the School's
Center for Global Economy and Business
, effective January 1, 2018. Berner will also serve as an adjunct professor in the
Department of Economics
.  
Berner has served as the first Director of the Office of Financial Research (OFR) since 2013. The Dodd-Frank Wall Street Reform and Consumer Protection Act of 2010 established the OFR to support the Financial Stability Oversight Council, the Council's member organizations, and the public.  
Previously, Berner was Counselor to the Secretary of the Treasury and the co-head of Global Economics and Chief U.S. Economist for Morgan Stanley, respectively. He has held numerous positions at leading firms and institutions including Mellon Bank, Salomon Brothers, Morgan Guaranty Trust Company, Wharton Econometrics and the Federal Reserve.  
About New York University Leonard N. Stern School of Business
New York University Stern School of Business, located in the heart of Greenwich Village, is one of the nation's premier management education schools and research centers. NYU Stern, whose faculty includes three Nobel Laureates in Economics, offers a broad portfolio of programs at the graduate and undergraduate levels, all of them enriched by the dynamism, energy and deep resources of one of the world's business capitals. Visit
www.stern.nyu.edu
and follow NYU Stern on Twitter:
@NYUStern
.
---