Capitalize on Lifelong Career Coaching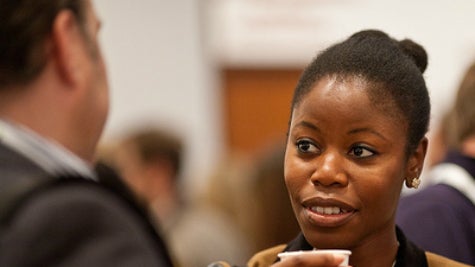 The Career Center for Working Professionals (CCWP) offers complimentary one-on-one career coaching to all degree holding Stern alumni. Draw from our career coaches' breadth of experiences to:
Explore the next step in your career
Discuss career transitions, job search strategies, and personal branding
Review resumes, cover letters, and LinkedIn profiles
Prepare for interviews and participate in behavioral mock interviews
Practice salary negotiations and performance reviews
Take advantage of career and self-assessment tools
How to make an appointment:
Log in to your Career Account via SternLife and make an appointment by selecting 'Career Account' and then the 'Coaching' tab
If this is your first time logging in to SternLife, please follow these instructions:

Go to http://sternlife.stern.nyu.edu and select 'Do you need to activate your account?'
Enter your Stern Net ID, University ID and Date of Birth

If you do not remember your Net ID or University ID, please contact the Office of Records and Registration: registrn@stern.nyu.edu or 212-998-0660

Set up your account using an email address and password

Note: When you set up your account, your username is your Net ID

Your SternLife account will open

Select 'Career Account' and then the 'Coaching' tab to make an appointment
If you are having issues setting up your account:
Please contact Stern IT at helpdesk@stern.nyu.edu or 212-998-0180

Note: Let them know you are an ALUM who needs to ACTIVATE their STERLIFE account

We look forward to working with you throughout your personal career journey.