Workshops
Targeted workshops on core leadership competencies led by Stern faculty and outside experts provide students with the tools they need to further develop the skills that are essential for extraordinary leadership. Past workshops include:
Difficult Conversations
Mindful Leadership
Leadership & Innovation
Leading & Developing Others
Leading with Accountability
Persuading & Influencing
Leadership Styles

Past workshop instructors include: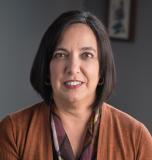 Janice Marturano is the Founder and Executive Director of the Institute for Mindful Leadership, a non-profit organization dedicated to training and supporting leaders in the exploration of mindfulness and the fundamentals of leadership excellence. She founded the Institute for Mindful Leadership in January, 2011, after ending her 15 year tenure as Vice President, Public Responsibility and Deputy General Counsel for General Mills, Inc.
Author, Finding the Space to Lead: A Practical Guide to Mindful Leadership – 2014 Nautilus Award Winner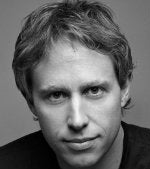 Luke Williams joined New York University Stern School of Business in September 2012 as Executive Director of the Berkley Center for Entrepreneurship & Innovation and Clinical Associate Professor of Marketing and Entrepreneurship. He was previously an adjunct professor. Professor Williams is also a Fellow at frog design.

Professor Williams is a leading consultant, educator and speaker specializing in disruptive innovation. He is the author of Disrupt: Think the Unthinkable to Spark Transformation in Your Business. For more than a decade, he has worked internationally with industry leaders such as American Express, GE, Sony, Crocs, Virgin, Disney and Hewlett-Packard to develop new products, services and brands.

Professor Williams has been invited to speak worldwide, and his views have been featured in Bloomberg Businessweek and Fast Company and on National Public Radio (NPR).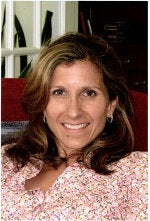 Marla Capozzi is a leader of McKinsey's Global Innovation Practice. She services global, cross-sector institutions in both innovation strategy and capability building, which includes leadership,
organization models, talent, culture and processes. Prior to joining McKinsey she led product development at the Lotus/IBM Innovation Centre. She currently sits on the Board of Trustees of Babson College, the #1 school in entrepreneurship where she also governs new global initiatives in its incubator.