Broaden your capacity to lead and influence.
Leadership Personalized
uses individual assessments and one-on-one leadership coaching to help students apply knowledge and skills they've gained to create a customized plan to achieve their personal goals.
Students start with
a customized 360 assessment tool
the summer before they arrive at Stern, allowing them to begin their leadership development on Day 1 of their Stern experience.
One-on-one leadership coaching sessions
throughout the two years at Stern allow students to develop individualized strategies to enhance strengths and address weaknesses.
Students create an
Individual Action Plan (IAP)
with the support of their Leadership Coach. The IAP serves as a road map for students' personal development during their Stern experience and beyond.
Student Perspectives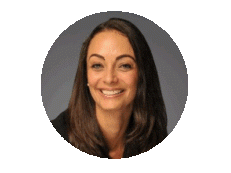 The LDP workshops helped me further understand my leadership style. The 360s, simulation, and MBTI Step 2 Assessment provided specifics on the areas where I excelled and those that needed to be explored. The workshops also motivated me to think through and align my brand, personal goals, and professional aspirations. The session on values was particularly impactful and memorable, as it encouraged me to rank my values, highlighting what is most important to me. This ranked list will now serve as a guide as I decide how to I spend my time. The LDP was certainly an invaluable experience.
- Elyse Stines, LDP Class of 2019