Cecilia Marmolejos, Fashion & Luxury MBA 2023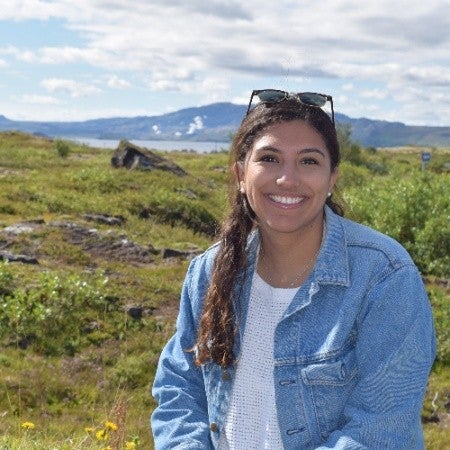 Pronouns
she/her/hers
Hometown
Washington, DC
Undergraduate
University of Maryland - College Park
Pre-MBA Employer
Wayfair - Retail Merchandising
Specializations
Luxury Marketing
Clubs/ Involvement
Luxury & Retail Club | Stern Women In Business
How would you describe the culture and community within your class?
My Fashion and Luxury MBA class is a group of strong minded, vibrant, and kind individuals, who all share a passion for the industry. I feel so lucky to be in such a close knit community.
How have the immersive aspects of the program helped you prepare for the next step in your career?
The immersive courses in the Fashion and Luxury Program are great opportunities for students to get real life exposure to companies in the industry. During the immersion courses, the projects enable students to learn more about real time concerns companies are facing, and work with industry professionals to innovate solutions.
What has been a highlight of your Stern experience?
My most memorable Stern experience was when the Fashion & Luxury cohort was invited to the Fendi show during New York fashion week. The class was able to attend the 25th anniversary party for the Fendi Baguette. For many of us, including myself, it was my first time attending fashion week. Being able to experience that with my classmates was something I will forever cherish.
How has Stern's location in NYC impacted your experience?
Living in NYC has been a great addition to my MBA experience. Living in the heart of the fashion and luxury industry has made it much easier to access professionals within the industry. Additionally, New York has been such a fun place to explore. It has been a blast experiencing the city, exploring different restaurants, and having access to so many different events.