Marina Vitale, MBA 2022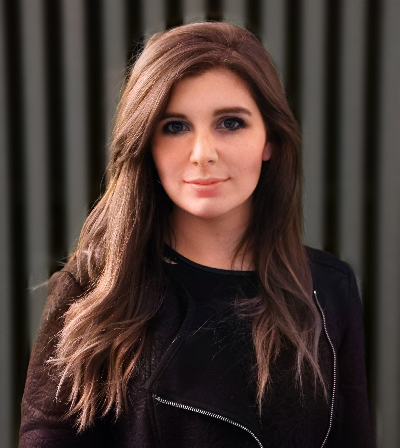 Hometown
Palermo, Italy
Pre-MBA Employer
The Guardian
Industry Focus
Tech, Media, Strategy, Consulting
Student Clubs
European Business Society
Stern Management and Strategy Club
Stern Technology Association
What is a spot in NYC that is special to you?
The High Line! I live quite close to it and I love going there for a stroll especially during the week when it's not very crowded - it's an oasis in the middle of the city and I love the view of the city from there!
What was your favorite class at Stern?
We had a lot of very interesting classes but I would say that Leadership was the best for me. It was a thought provoking class as well as a very practical class where we learned by putting in practice many of the notions discussed in class. I liked it so much that I actually wrote
this blog
about it!
How would you describe the culture and community within your Andre Koo Tech MBA cohort? How have you interacted with alumni from previous Andre Koo Tech MBA cohorts?
One thing that students from the previous Andre Koo Tech MBA cohorts were always talking about was the strong sense of community in the class and the collaborative culture. And now that I living my own experience as part of the Andre Koo Tech MBA Class of 2022, I can confirm what the previous cohort was mentioning. Everyone is very open and collaborative and keen to help each other and share knowledge. I was not expecting that I would have learned so much from each single member of my cohort!
How did you find a sense of community and support within Stern?
Similarly to the culture of the Andre Koo Tech MBA, the Stern collaborative culture is reflected in all of the other MBA programs. Through some of the core classes and electives, I had the chance to work together with people from the Fashion and Luxury MBA as well as from the 2 Year program and I was glad to notice that we all share the same values and sense of community.
What was a highlight from one of your Stern Solutions courses?
The highlight of the Stern Solutions courses was the Tech Solutions module. For this module, we had the chance to choose among 15+ amazing projects and client to collaborate with. Working with the client for this Tech Solutions project has been really interesting, gave me the chance to apply my learning gained through business school and massively contributed to my professional growth.
Why did you choose NYU Stern and the Andre Koo Tech MBA?
I chose Stern because it is one of the most renowned business schools in the US, has great faculty and a very strategic location in the heart of NYC. However, the main reason why I chose Stern was the presence of this one year, tech focused MBA program that uniquely fit my needs thanks to a curriculum that perfectly balances tech, business and innovation core courses. In addition, I really connected to the culture and key values of the School of collaboration, integrity and excellence.
Did you have coding experience prior to the Andre Koo Tech MBA? If not, what value did learning to code bring to your tech career?
As a UX designer, I always worked in tech and closely with Engineers, but I didn't have any experience in coding. Before school, I looked at some fundamentals of programming in python but I mostly learned from my classes and hands-on projects. Although I am not going to be coding myself, I need to have a clear understanding of the process behind developing code to be able to interact successfully with the Engineers and to anticipate the project limitations and estimations in order to be a truly successful Product Manager.
How did Stern's Office of Career Development prepare you for success?
OCD is an incredibly important resource for every Stern student - they help with preparing you in many different ways, tailoring their support around your specific needs. From resume review, to your pitch preparation, recruitment strategy and mock interviews (informational and not) they offer ongoing support to set you up for success when recruitment season approaches.