Russell Isaacson, MBA 2007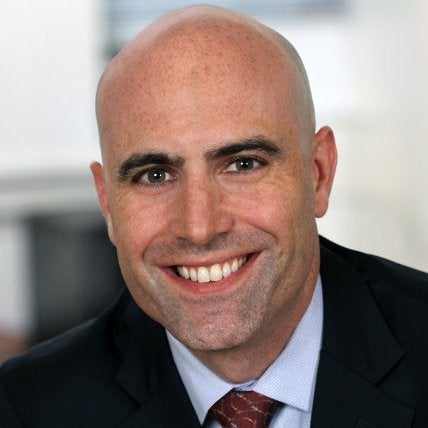 Russell Isaacson's experience on both the buy and sell sides of the programmatic digital supply chain informs his position as VP Sales for the anti-ad fraud technology provider, Protected Media. In this role, Russell leads growth in the US with a focus on serving brands, agencies and demand-side platforms.

Before working in ad tech, Russell held various business development and online marketing positions at Condé Nast, Spiegel and Expedia. He began his career in CRM software at Siebel.
What is your favorite seasonal activity?
Golf! I'm that guy who is golfing in 40 degree weather because I love it so much. I started playing about five years ago and my goal is to play on every continent. So far, I only have Africa and Antarctica left.
If you could have an endless supply of any food, what would it be?
I would definitely have to say pizza. There are endless possibilities in terms of toppings, and you can try different styles like thin crust, deep dish, etc.
What is your favorite TV show?
The Shield, which premiered on FX back in the early 2000s, was a great show in the crime/drama category. The characters were always fighting some moral dilemma. If you liked Breaking Bad, there's a good chance you'd like this show, as well.
What is your favorite memory from your time at Stern?
Believe it or not, I'd have to say working on cases late at night with my Corporate Finance team. Though these were stressful experiences, they were also really rewarding and clarifying. I remember looking around the table and thinking how lucky I was to be surrounded by such an intelligent group of hardworking people.
Why do you choose to stay engaged with Stern as an alumnus?
I think we've reached a point in society where getting a degree isn't enough anymore. Successful individuals are those who are constantly learning across different areas and disciplines. Staying involved with Stern has allowed me to continue learning and growing, and I have met some truly wonderful people along the way.
What quote most inspires you?
"The three most harmful addictions are heroin, carbohydrates, and a monthly salary."
~ Nassim Nicholas Taleb
---