Himanshu Patel (BS '97)
Executive Vice President and Chief Financial Officer, First Data Corp.
---
Started his career in equity research
Values learning from colleagues with different skill sets
Advises cultivating the ability to assess and develop tech ideas into a full business vision
---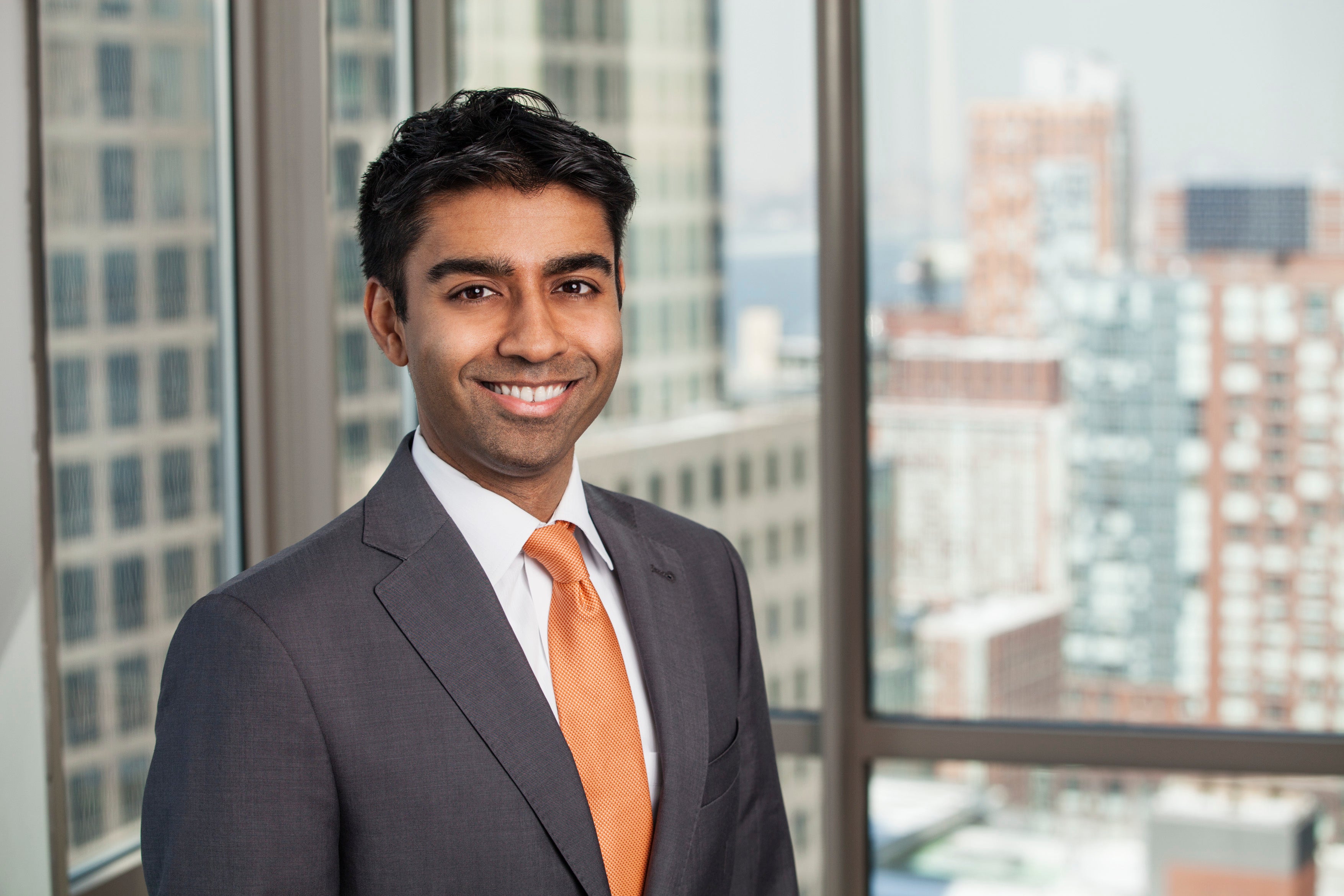 Looking back on his first job out of NYU Stern, as an equity researcher covering what he calls "the rusty automotive sector," Himanshu Patel now admits it was all worthwhile. What he learned there has enabled him to thrive in his dynamic dual role as EVP and CFO of First Data. "Being the CFO means that I'm centrally involved in all of the company's financial issues, but I also spend a significant amount of days working on many of the company's business opportunities," he said.
First Data, a global leader in commerceenabling technology, was an early sponsor of NYU Stern's Fintech conference. "Fintech is a fast-moving space, and First Data can only compete in this space with top-notch talent," Patel explained. "Stern and NYU more broadly produce some of the world's strongest students for the business world, blending together a foundation of core academics, technology, and commercial acumen."
Coming up on a half-dozen years at First Data, Patel is enthusiastically engaged with his work. "Senior leadership positions at First Data span a breadth of responsibilities, and the CFO position is no exception. Being surrounded by a great team of strong professionals, particularly those with skill sets that are different from my own, ultimately makes me a better business leader. And I get to do it at a company with an amazing reach, an incredible set of assets, and in a space that has no shortage of innovation. "
To enrich his perspective, Patel makes it a point to spend time with people in different job functions, such as software developers. "They are often idea-rich but resource-constrained. As a result, they are typically judicious about how they spend their time and money, and make highly targeted development bets. They can quickly provide, for example, a sobering critique of why certain platforms are desirable for them to work with versus others."
He advises Stern students who want to succeed in tech to cultivate the ability to assess and translate tech ideas into a full business vision. "What may seem like a mediocre tech idea on the surface turns into a highly impactful business or financial strategy, and vice versa. You need to have a desire to traverse all sides of a great idea."