The New One-Year Tech MBA

NYU Stern is hard-wiring tech and business skills into a new category of MBA to fill an unmet business need
By TED PRZYBOCKI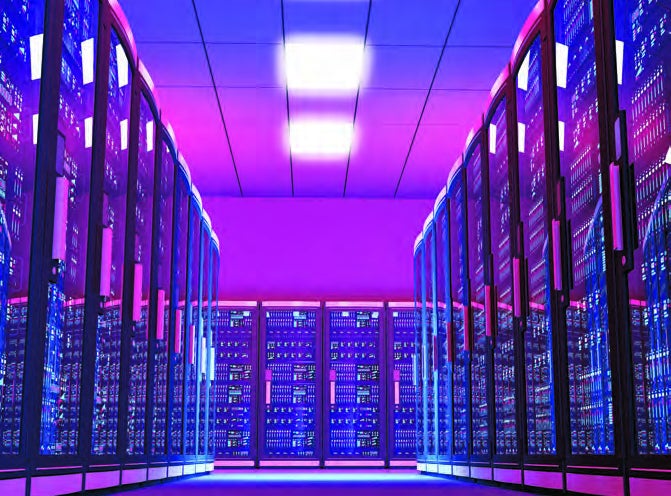 For global business leaders, understanding the limitless opportunities afforded by the digital economy has become a major focus.  
From established businesses undergoing a technological revolution to tech startups, companies find themselves in urgent need of hybrid tech- and business-educated talent to take advantage of those opportunities.  
Enter the Stern one-year Tech MBA, a new category of focused MBA designed to provide a foundation in business and tech, incorporating real-world experiential learning projects as a key ingredient.  
"This is not a data science boot camp," said J.P. Eggers, faculty director for the one-year Tech MBA. "Yes, data science is a key piece of the curriculum, but we're preparing students for tech leadership roles. They'll gain critical skills for a dynamic business world, where technology continues to drive innovation from the way products are developed and manufactured, to the way they are marketed and delivered to the end user."  
The Tech MBA, which will enroll its inaugural class in May 2018, is designed for candidates who already have a strong technology background and are committed to a career in a tech discipline, regardless of industry—tech product management, fintech and tech entrepreneurship to name a few. The program was designed, and will be delivered in partnership with NYU's Courant Institute of Mathematical Sciences.
"It's a stand-out program that we feel will really make an impact," said Raghu Sundaram, vice dean for MBA programs and online learning. "It's supported by one of the largest teams of computer and data scientists among US business schools, which is a major sourceof Stern pride and a key differentiator."
"In our line of work, there is an acute need for people who understand both business and technology. The Stern Tech MBA is primed to develop this type of talent." - DON CALLAHAN, Head of Technology & Operations, Citigroup
According to Eggers, insights into the needs of the tech sector came from Stern's new Tech Advisory Board, built from strong relationships with technology leaders.  
"We approached our recruiting partners such as Amazon and Microsoft," said Eggers. "We looked at needs on the finance side given our fintech connections. We spoke to Stern alumni about ideal skill sets, and then we used all of that feedback to build a program."
"Successful brands are constantly innovating their use of changing technology to attract and retain loyal customers," said Michelle Peluso, CMO, IBM Corp. "I believe Stern's new Tech MBA will help prepare future leaders to address that challenge, and bring technology and business strategy together in exciting and new ways."  
The Tech Advisory Board will continue to consult on curriculum development while they sponsor the program's integrated Stern Solutions experiential learning projects and enhance networking for Stern students.  
"To realize the full potential of the rapidly growing fintech industry, we need to equip future business leaders with the skills necessary to drive innovation and impact at scale," said Dan Schulman (MBA '86), president and CEO of PayPal and Stern Tech Advisory Board member. "Stern is taking an exciting and needed step with its new Tech MBA and FinTech program. Graduates of the program will undoubtedly be an important factor in shaping the future of the fintech sector."  
---
NYU Stern partners with industry leaders to create its Tech Advisory Board

AMAZON
Maria Renz, Vice President, Delivery Experience and Robotics

BOXGROUP
David Tisch, Managing Partner/Founder

BUZZFEED
Greg Coleman, President

CITIGROUP
Don Callahan, Head of Technology & Operations

GENERAL CATALYST
Joel Cutler, Co-founder and Managing Director

GOLDMAN SACHS
Umesh Subramanian, Co-head of the Technology Division

IBM CORPORATION
Michelle Peluso, CMO

JIGSAW
Jared Cohen, Founder and CEO; Advisor to the Executive Chairman of Alphabet Inc.

MICROSOFT
Jeff Teper, Corporate Vice President, Office, OneDrive & SharePoint

PAYPAL
Dan Schulman, President & CEO
---