Juston Payne (MBA '12)
Senior Project Manager, Google
---
Led development of Google Clips for the Pixel phone
Joined Google because, as a client, he was consistently impressed by the creativity, positivity, and ingenuity of the team who oversaw his account
His Stern courses regularly factor into his job
---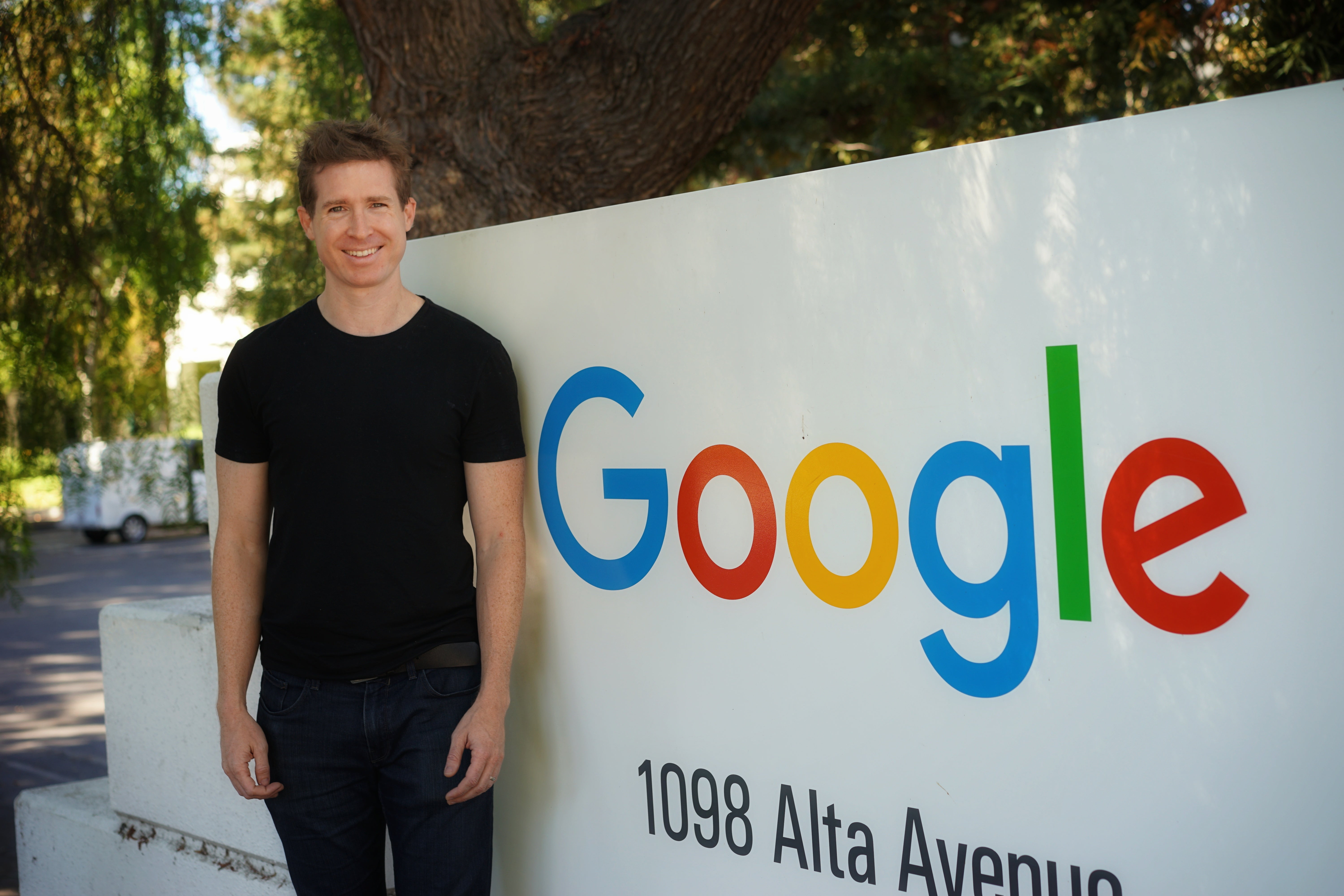 In October 2017, Juston Payne took the stage at a major press event to introduce Google Clips, a new Google hardware product that he had shepherded through development. "Getting to announce the product was a remarkable experience I'll never forget, and I loved getting to tell the product story to the press so people could understand the great work the whole Clips team did to ship a first-of-its-kind product to a receptive market."
Product Managers at Google are responsible for the overall success of their products. This means identifying markets and users' needs, defining products that appeal to those users, and overseeing the products' launch into market. "We work with designers, engineers, researchers, lawyers, marketers, policy leads, and many more people across different functions every step of the way, all with the goal of launching products that meet users' and the business's needs."
Payne finds working for Google every bit as exhilarating as he had anticipated. "Google is in a fascinating position in the phone industry. We're shipping marvelous Pixel phones and are seeing impressive growth, but we have a ways to go until we're leading in terms of sales. My job puts me at the epicenter of the company's investment in phones, which provides unparalleled opportunities to learn about—and impact—the industry. I enjoy the agency I have over determining product strategy and defining products, and the opportunity I have to work with the world's finest technical leaders in software and hardware to develop and ship capabilities the world hasn't seen before.
The Clips team had a clear user insight that parents want more candid pictures of their kids but don't want to put in hours editing videos or sifting through piles of photos. This is a great problem for machine learning. We taught Clips to act like a photographer and snap shots when people are smiling, dancing, jumping, or doing other fun activities."
Payne credits Stern with giving him the foundation to do his job. "The classes I draw on most frequently span brand marketing, leadership, business start-ups, and strategy. They all regularly factor into product management as I try to find differentiated positions for products that will create value for Google and our target users."
Payne participates in Stern's annual Tech Trek to the Bay Area, where he advises students interested in a tech career to find an internship. "Experiences in the industry should give you depth, insights, and authenticity when you interview for full-time roles," he said. "I always enjoy meeting the people who venture across the country to learn more about Google and other companies in the area. And I'm always interested in chatting via Twitter: @justonpayne.