Lauren Wu (BS '13)
Product Operations Manager, Lyft Inc.
---
Helps set and roll out pricing and develop pricing strategies for Lyft
Enjoys the challenges of a two-sided marketplace
Credits Stern's emphasis on professional development, strategic thinking, and global education, plus its alumni network
---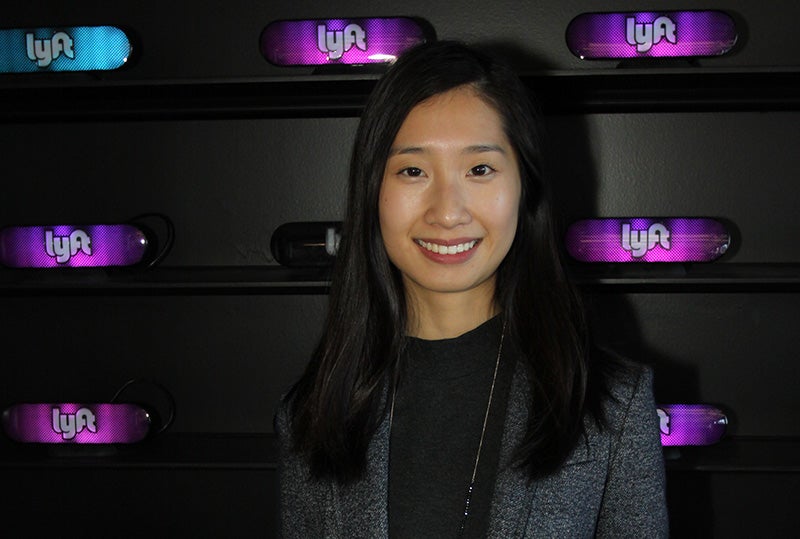 If you ever wondered how ride-sharing companies set their rates, ask Lauren Wu. In her role at Lyft, Wu is responsible for rolling out the company's pricing products to every city where it operates in the US and Canada. Wu said that the job is complicated for an operations-heavy company like Lyft because many markets have different requirements. "I tweak our strategies and configurations to meet these needs. More broadly, I work on recommending our overall pricing strategy based on competing needs." 
The complexities and dynamic environment appeal to Wu. "I was really attracted to working in a two-sided marketplace—we must constantly work to keep both passengers and drivers happy—where optimization problems become quite challenging. I also sought out working for a company where our understanding of the market is changing rapidly.
Every day presents new challenges. The industry is changing so rapidly, that we are constantly building new playbooks and must work quickly to better serve changing passenger and driver needs."
Wu started her career as a management consultant working with telecom, media, and technology clients. She first joined Lyft in an internal consulting role and then moved over to the product team to focus
on pricing. "At this point in my career, I'm looking to learn as much as possible and develop deeper technical expertise. I love that I have the opportunity to shape company strategy."
Wu credits NYU Stern with giving her the tools to succeed in business, especially on the professional development and strategic thinking front. "I remember stepping into my first class and being amazed by
how incredibly diverse it was. That global education and vast network has been truly invaluable."
At Stern, Wu was heavily involved in Beta Alpha Psi, and she still participates in the alumni mentor program. "I really enjoy being able to give back to and connect with students on campus. There is also an active Sternies group in the Bay area."