Finance Department
– Message from the Department Chair
With more than 40 full-time faculty conducting advanced research in every major aspect of the field, students have access to an unparalleled variety of courses reflecting the latest market practices and research findings.
I invite you to explore these pages to experience the range of research, courses, seminars, special events and other resources that contribute to the vibrant intellectual life of Stern's Finance Department.

I also invite all visitors to examine our faculty's latest publications. Guaranteed to Fail (2011) co-authored by Viral Acharya, Matthew Richardson, Stijn Van Nieuwerburgh and Lawrence White looks at Fannie Mae's and Freddie Mac's roles in the mortgage meltdown. Additionally, Restoring Financial Stability: Policy Recommendations from NYU Stern (2009), co-edited by Finance Professors Viral Acharya and Matthew Richardson, offers financial policy alternatives­ and specific courses of action ­to restore the global financial system. A companion volume, Regulating Wall Street (2010), co-edited by Professors Thomas Cooley, Viral Acharya, Matthew Richardson and Ingo Walter addresses the reform legislation debated by the U.S. Congress.
Robert Whitelaw
, Chair
Edward C. Johnson 3d Professor of Entrepreneurial Finance
Faculty Spotlight
After surveying alumni from the world's leading business schools, US News has rated Stern's Finance
Ungraduate Program
as #2 and the
Graduate Program
as #3 in the United States.
Contact us
Department of Finance
NYU Stern School of Business
Henry Kaufman Management Center
44 West 4th St.
New York, NY 10012
Recent Publications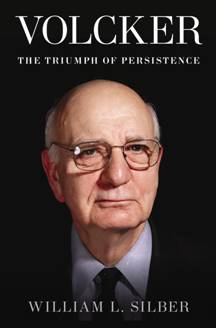 "VOLCKER: The Triumph of Persistence
" by
William L. Silber