Opinion
'It Frightened Everyone on Wall Street' – a Memory of Black Monday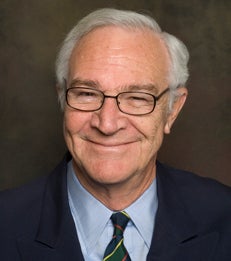 Not much is predictable about the future, but another financial crisis probably is.
October 19 is the 30th anniversary of "Black Monday," the great US equities market crash in which the Dow Jones dropped 22.6 %, the largest single day decline then or since, and instantly spread to other markets in the world's first massive liquidity event.
The event was sparked by the usual suspects – an overvalued five-year bull market (the S&P 500 index was up 44% on the year at its peak in August), some near-the-top volatility, and an early morning panic in Hong Kong that passed through Europe and hit NY like a hurricane.
When it did, it forced aggressive margin calls, revealed structural weakness in US trading systems, and sank the then new computer-based, automatic "program trading" and "index arbitrage" schemes.
Read the full article as published by
Financial News
.
___
Roy C. Smith is the Kenneth G. Langone Professor of Entrepreneurship and Finance and an Emeritus Professor of Management Practice