Opinion
Black Monday: Thirty years after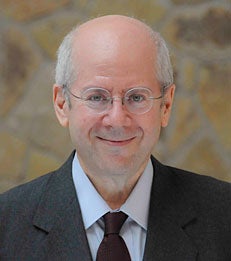 By Kim Schoenholtz and Stephen Cecchetti
Our conclusion: there is a gaping hole in the fabric of the financial system.
By Kim Schoenholtz and Stephen Cecchetti
"[T]he real drama was not on Black Monday. The real drama was on Tuesday and several days thereafter when the fear of credit losses among major market participants threatened to produce market and credit gridlock, with all of its implications for market liquidity and further downward pressure on equity prices." E. Gerald Corrigan, former President of the Federal Reserve Bank of New York, 1998 (Corrigan 2010).
"'Will you open tomorrow?' he asked. That was the scariest moment because the truthful answer I gave was 'I do not know.' What the Fed Chair was really asking was: 'Will the longs pay the shorts?'"
Leo Melamed (1997), former CEO, Chicago Mercantile Exchange (CME), recalling an October 19, 1987 late-night conversation with FRB Chair Alan Greenspan.
On Monday, 19 October 1987, the Dow Jones Industrial Average plunged 22.6%, nearly twice the next largest drop (the 12.8% Great Crash on 28 October 1929 that heralded the Great Depression).
What stands out is not the scale of the decline – it is far smaller than the 90% peak-to-trough drop of the early 1930s – but its extraordinary speed. A range of financial market and institutional dislocations accompanied the rapid plunge, threatening not just stocks and related instruments (domestically and globally), but also the US supply of credit and the payments system. As a result, Black Monday has been labelled "the first contemporary global financial crisis" (Bernhardt and Eckbald 1987). A new book, A First-Class Catastrophe, narrates the tense human drama that it created for market and government officials (Henriques 2017).
Read full article as published by
VoxEU
.
___
Kim Schoenholtz is Professor of Management Practice in the Department of Economics and Director of the Center for Global Economy and Business.