To Build Back Better, We Need Better Data About the Developing World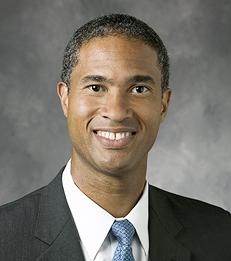 In August, President Biden enjoyed a major victory on the path toward advancing his "Build Back Better" agenda when the Senate passed the $1 trillion bipartisan infrastructure bill, following months of negotiations and setbacks. Lost in the celebration (and debate), however, is the reality that the greater hope for boosting American competitiveness and long-term prosperity lies in using our global influence and private capital to tackle the dire infrastructure need in the developing world.
Catalyzing private investment with a federally funded green infrastructure bank may have been written out of the domestic bill, but mobilizing private-sector capital to finance sustainable infrastructure in developing countries, especially across the African continent, makes humanitarian, environmental, and strategic sense. It also offers the potential for an aging U.S. population to realize greater returns on retirement savings through reallocation, away from an increasingly pricey domestic stock market and from banks paying record-low interest rates. Public-private partnerships for the developing world represent an opportunity for America to do good while doing well.
President Biden and his G7 counterparts took a step in this direction when they launched the Build Back Better World (B3W) Partnership—a global, market-led proposal to generate inclusive growth, mitigate climate change, and curb China's hegemony by addressing a purported $40-trillion-plus shortage of infrastructure services in low- and middle-income nations.
Read the full 
Fortune article
. 
---
Peter Blair Henry is W.R. Berkley professor of economics & finance and dean emeritus at NYU Stern School of Business
---