Buy Now. Pay (and Pay, and Pay, and Pay) Later.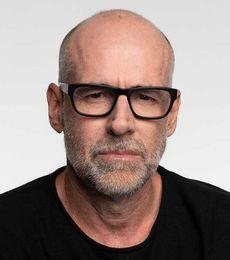 Let's role-play. It's March 2021. You're 23, a year out of college. Your last semester was ruined by the pandemic, but now you've got a job with a firm that's "reinventing commerce" in a loft with reclaimed wood and catered lunches. Bars are open, your friends are coming back to the city, and your bank balance looks good, healthy even: COVID means living cheap, with free cash from the government and no student-loan payments. You lease an apartment and begin dabbling in the markets — they're all surging. You pick up tips on Reddit, trade on Robinhood, buy crypto. One of your tokens turns a modest stake into real money almost overnight. By summer, your college crew is planning a reunion, and it's time to invest in an adult wardrobe to signal your budding success. It feels weird to spend hundreds of dollars on outfits — but now there's an app for that. On TikTok, try-on hauls from Shein teach you a killer finance hack: "Buy now, pay later."
It seems smart, almost responsible. You know credit-card debt is how boomer-economy consumers wrecked their finances. And BNPL isn't credit — it's debit with fixed payments taken right from your bank account, and you're told there's no interest or late fees. It helps you plan your spending, letting you spend more now — so you do. You use Afterpay to buy sneakers from Reformation, and Klarna to defer payments on tickets from Live Nation, and Affirm to get a Peloton. Your approach to spending feels New Economy — the traditional laws of finance don't apply.
But now it's May 2022. Inflation is at a 40-year high, there's war in Europe, and the NASDAQ just registered its worst month since 2008. Crypto is awash in scams; unicorns are talking layoffs. And soon, when the student-debt vacation ends, you're going to start getting a three- or four-figure bill every month. Good luck finding the cash to make payments you still owe on fast fashion and that Peloton.
Read the full
New York Magazine article
.
___
Scott Galloway is a Professor of Marketing at NYU Stern.
---