Opinion
The Digital Key to Inclusive Growth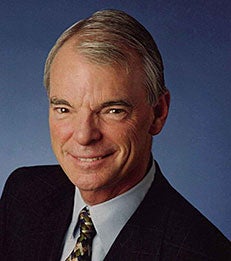 By A. Michael Spence and Chen Long
Just like in a traditional ecosystem, it takes time for the infrastructure to be constructed. Ultimately, however, the potential of digital ecosystems to foster inclusive growth patterns in developing economies is huge.
By A. Michael Spence and Chen Long
Discussions about the effects of digital technology on the economy and society have lately tended to focus on the negative. But it would be a mistake to let the risks associated with digital technology obscure its potential to make the world better, not least by supporting more inclusive growth.
To be sure, the potential risks are profound. The recent bestselling novel by former US President Bill Clinton and novelist James Patterson, The President is Missing, is based on the plausible conjecture that data on computers and servers could be destroyed on a massive scale, bringing all modern economies to a sudden stop. Given such threats, policies involving cross-border technology transfer and investment now account for digital technologies' cyber-security implications, not to mention their potential military and defense applications.
Questions about data security extend far beyond national security, with many increasingly concerned about privacy and protection of their personal information. This has spurred efforts to tighten regulations.
Read the full
Project Syndicate article
.
__
A. Michael Spence is a William R. Berkley Professor in Economics & Business.