Research Highlights
Faculty Awards & Accolades – Summer 2015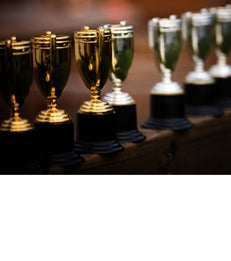 Professor
Hila Lifshitz-Assaf
and co-investigator Zoe Szajnfarber of George Washington University were recently awarded the National Science Foundation (NSF)
grant
, "INSPIRE: Expanding Open Innovation Methods to Complex Engineered Systems," totaling just under $1 million, to support their research on open innovation.
Professor
Kim Schoenholtz
was named as a member of the
Financial Research Advisory Committee
(FRAC) of the US Treasury's
Office of Financial Research
(OFR). The OFR, established as a result of the Dodd-Frank Wall Street Reform and Consumer Protection Act of 2010, created the committee to provide advice, recommendations, analysis and information on topics including research methodologies, data management and data standards.
Facebook has awarded Professor
Arun Sundararajan
an unrestricted gift in the amount of $25,000 to support his research program.
NYU Stern is cited as having one of the highest proportions of emerging entrepreneurship scholars among top business schools, tied for first place with Harvard Business School and MIT Sloan School of Management, in a
recent analysis
by the Kauffman Foundation.
Professor
Stephen Brown
has been appointed executive editor of the
Financial Analysts Journal
, which is read by the investment management community. His position will commence September 1. Professor Brown was also invited by The Prince of Wales to participate in a meeting in London on May 27 to explore steps being taken by leading business schools to integrate sustainability issues into research and teaching undertaken by the finance and accounting faculty. The meeting, entitled, "Finance for the Future: 21st Century Thinking for 21st Century Challenges," was hosted by the Prince's Accounting for Sustainability Project (A4S) and the Cambridge Institute for Sustainability Leadership, with support from the London Business School. The event was followed by an evening reception hosted by The Prince of Wales at his London residence, Clarence House.
At Stern's Faculty Excellence Dinner on May 2, Professor
Dolly Chugh
received this year's Distinguished Teaching Award for Teaching Excellence, and Professor
Al Lieberman
received the Distinguished Teaching Award for Pedagogical Innovation.
Professors
Kim Corfman
,
Susan Stehlik
,
Raghu Sundaram
and
Stijn Van Nieuwerburgh
each received Stern's Faculty Leadership Award, which recognizes professors who exemplify exceptional leadership through service to the School.
Also at Stern's Faculty Excellence Dinner, several new holders of endowed chair titles and a fellowship recipient were announced:
Mervyn King
, Alan Greenspan Professor of Economics;
Alexander Tuzhilin
, Leonard N. Stern Professor of Business;
Michael Posner
, Jerome Kohlberg Professor of Ethics and Finance;
Raghu Sundaram
, Max L. Heine Professor of Finance; and
Natalia Levina
, Toyota Motor Corporation Term Professorship.